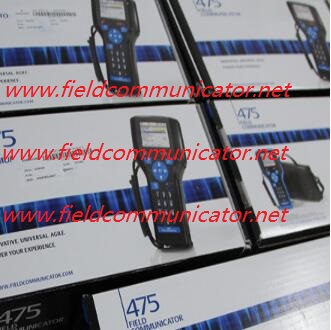 BASIC INFO
Emerson Rosemount 475HP9EKLUGMT 475 Field Communicator

Overview
Quick Details

Place of Origin:Germany
Brand Name:475HP9EKLUGMT
Model Number:475 Hart communicator
Output: 4-20mA
weight: 5kg

Packaging & Delivery

Packaging Details:
NEW FACTORY SEAL /ORIGINAL PACKING
Delivery Time:
stock or futures
475 the most common model , most have stock, part is futures. 100% original new, one year warranty.
Product description hart communicator :
1.1The Rosemount / Emerson HART 475 Field Communicator is the new standard, is also the new generation communicator building on the 20 years application experience of the HART 275 Field Communicatorand HART 375 Field Communicator as well as user' further need;

1.2Following the successful application of Rosemount 375HART communicator,Emerson process management develop new Rosemount 475 onsite communicator. It not only support the HART protocol but also for onsite bus communication protocol. It's with features of commen use,reliable,portable and easy to update,which make it to be the new standard promptly.

1.3Currently,there are more than 200 equipment providers with capacity to provide more than 600 HART and FF onsite bus communication protocol. Rosemount 475 Field communicator support the PlantWeb factory control technology of Emerson,and combined with 17 yeas onsite experience of configurating and maintaining on the instrument and valve for HART users. The strong branching diagnostic function of the onsite bus of Rosemount 475 communicator is obtained upon the comprehensive experience of thousands of onsite bus equipment all over the world.


Technical indicators hart communicator

microprocessor:80MHZ Hitachi SH3
connector:3 of 4mm banana hole
GB:32M
infrared data port:maximum rate 115kbs/s,the largest distance 30cm
System card:1GB or more
work environment:-10~50°CRAM:32M
entrench:IP51(frontage)extended module:32M
Earthquake: 1 m to the ground to the concrete ground there is no problem
weight:about0.9KG,included battery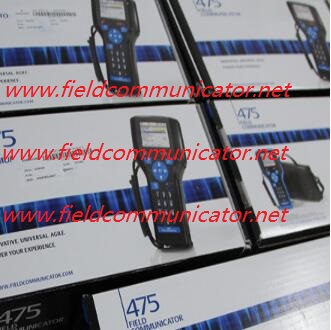 Other Rosemount Hart 475 field communicator

475FP1EKLUGMT
475FP1EKLUGMTS
475FP1ENAUGMT
475FP1ENAUGMTS
475FP9EKLUGMT
475FP9EKLUGMTS
475FP9ENAUGMT
475FP9ENAUGMTS
475HP1EKL9GMT
475HP1EKL9GMTS
475HP1EKLUGMT
475HP1EKLUGMTS
475HP1ENA9GMT
475HP1ENA9GMTS
475HP1ENAUGMT
475HP1ENAUGMTS
475HP9EKL9GMT
475HP9EKL9GMTS
475HP9EKLUGMT
475HP9EKLUGMTS
475HP9ENA9GMT
475HP9ENA9GMTS
475HP9ENAUGMT
475HP9ENAUGMTS

475 Spare part model NO.:
00475-0002-002200275-0096-0001
00475-0003-0022
00475-0005-0002
00475-0005-0003
00475-0005-0004
00475-0005-0005
00475-0006-0001
00475-0018-0023
00475-0044-0001
00475-0019-FK01
00475-0019-SK01
00475-0019-SK02
00475-0045-3001
00475-0049-0001
00475-0049-DVD1
00475-0050-TRN1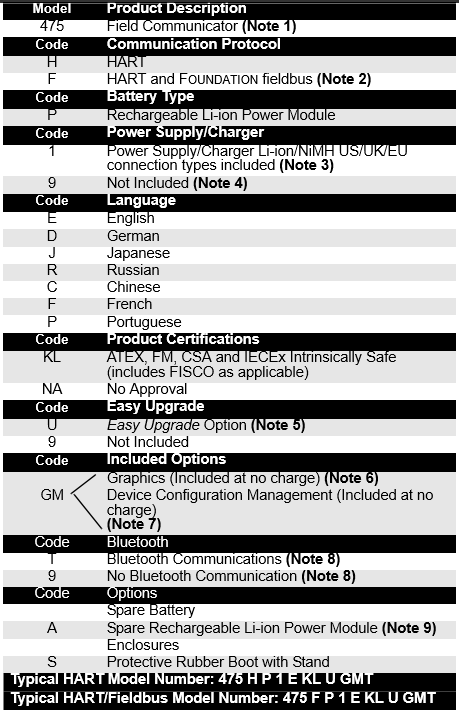 475 Hart communicator advantage supply, welcome inquiry.
Becky Luo

HongKong XieYuan Tech CO., Ltd

Official site: http://www.hkxytech.com/
Professional site: http://www.fieldcommunicator.net
Mobile(what's app): +86 15972186287
Office Tel: +86 027 85309780
Email:becky@hkxytech.com