Competitive Price of Emerson AMS Trex Communicator
Are you looking for Emerson AMS Trex Communicator? And do we have competitive price? Why buy the AMS Trex from us? From this article, you may get your answers.

We've recently seen a number of new products featuring connectivity, functionality and look-and-feel inspired by commercial technology, and the latest example is Emerson's new AMS Trex Device Communicator. The Trex handheld is designed to do everything the company's 475 FieldCommunicator does.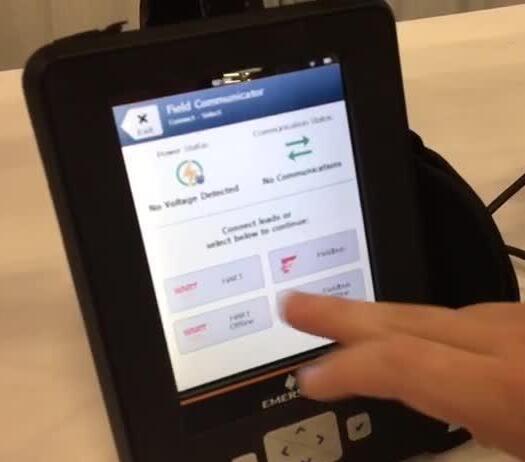 The Emerson Trex communicator is a touchscreen HART communicator designed to withstand the harsh conditions in and around manufacturing facilities. The rugged device is easy to hold, yet designed to take the bumps and drops that come from normal use in the plant. It is an intrinsically safe HART and Foundation Fieldbus device communicator. You can use it to configure, isolate, diagnose, and repair problems while devices continue to run using the Loop power function and on board ammeter.

We have Ams trex communicator in stock. Inquiry now and you will get Emerson AMS Trex price 20% off. By the way, the price starts at $6,000.00 this moment, please noticed that we guarantee that 100% Germany origin and brand new.

We offer many models of Emerson AMS Trex Communicator with different price, hope to receive your inquiry email right now.


Contact Us
Becky Luo

HongKong XieYuan Tech CO., Ltd

Official site: www.hkxytech.com
Professional site: www.fieldcommunicator.net
Mobile(WhatsApp/ Wechat): +86 15972186287
Email: becky@hkxytech.com
becky@whxyauto.com