AMS Trex Communicator Reviews
Maybe you need to juggle both a voltmeter and a handheld, but sometimes it takes more time than you want to spend connecting everything correctly. You may want a field communicator that has all the features you need most for your processing work. Nowadays, there are some pretty good communicators on the market that address many of your needs, and some even give you the ability to add features with simple modules. I'm sure you've heard about and maybe even used the hart 275, 375, and 475. This article will give a review about another Emerson handheld,
AMS Trex Communicator.
The AMS Trex opens a new handheld era for Emerson. It improves a lot on the concept of the old but gold 475, trying to bring you everything you want in a handheld.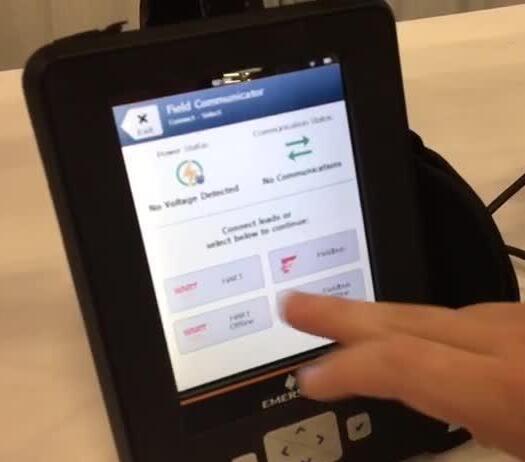 The device has HART and Foundation Fieldbus (FF) protocols, so you can set up devices from numerous vendors using the Trex. Furthermore, you can power the devices using the communication cables, making a power supply unnecessary. It's heavier than
Emerson 475
, around 1.33 kilograms, and I thought the extra weight came from the battery. It must come from something else, though, because its battery only has 8 hours of juice, downright wimpy compared to the 475 battery's 20!

Its design isn't one of its strong points, but it has a decent touchscreen display that eliminates the need for a keyboard. It also comes in two versions, one offering only basic communication and the other offering features such as power generation and current measurement. In the FF segment, you can check all the data that can help sort out problems in the network and devices. Last but not least, it also offers wireless, Bluetooth, and USB connections to transfer data. These basic functions are displayed in
AMS Trex Communicator manual
.

Because obviously the AMS Trex has worthy features. If you've used an Emerson handheld, you have some idea about the power of this tool. Even the small details look good, like the visualization screen, with its color coding of your device status. The menu navigation is more user-friendly, too. Plus, if you have the positioner from Emerson, the AMS Trex has the ValveLink Mobile app installed, so you can diagnose your valves with it. It also has software to install firmware and DDs, called Upgrade Studio. You can connect through USB or wifi, although the wifi brings more options. If you have the AMS Suite platform, you can connect with the AMS Trex to exchange information. And because it has different user access levels, you can limit access on it.

AMS Trex can tackle a lot of applications, so you definitely should consider it for your workspace. Well, do you want to know AMS Trex Communicator's price? Email me now and I will give you the best price as soon as possible.


Contact Us
Becky Luo

HongKong XieYuan Tech CO., Ltd

Official site: www.hkxytech.com
Professional site: www.fieldcommunicator.net
Mobile(WhatsApp/ Wechat): +86 15972186287
Email: becky@hkxytech.com
becky@whxyauto.com