Emerson 475 HART and FF communicator
Emerson 475 HART and FF communicator can simplify your work in the field. The intrinsically safe, rugged 475 Field Communicator with its built-for-purpose handheld communicator delivers universal support for HART and Foundation Fieldbus devices, a full-color graphical user interface, and a long-lasting Lithium-Ion power module.

The HART 475 and FF communicator is designed to withstand the knocks and shocks from normal use in the field, which will configure, test, and diagnose your HART and Foundation FieldBus devices. FF communicator is able to communicate with any device by any manufacturer.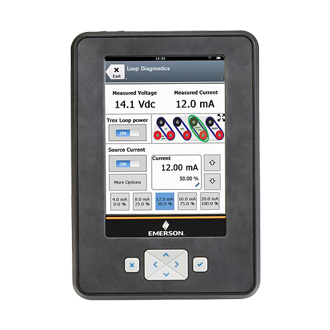 Intrinsically safe. Easy upgrade over the Internet. Interfaces with AMS PC Suite Software.

Increase productivity in the field with the
AMS Trex
by doing more types of tasks. Easily. Solve complex device issues without the need for other specialized tools.

The intuitive full color user interface allows you to leverage the same practices for both HART and Foundation fieldbus devices.

Contact Me
Becky Luo

HongKong XieYuan Tech CO., Ltd

Official site: www.hkxytech.com
Professional site: www.fieldcommunicator.net
Mobile(WhatsApp/ Wechat): +86 15972186287
Email: becky@hkxytech.com
becky@whxyauto.com