AMS Trex Device Communicator Overview
The Trex unit supports HART® and FOUNDATION™ fieldbus devices, so you can configure or troubleshoot in the field or on the work bench. Electronic Device Description Language (EDDL) technology enables the Trex unit to communicate with a variety of devices independent of device manufacturer.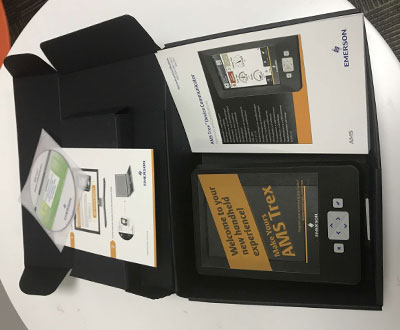 Depending on the attached communication module, the Trex unit lets you:
Configure HART and FOUNDATION fieldbus devices.
Power one HART or FOUNDATION fieldbus device.
Measure current and voltage.
Perform diagnostics on a 4-20 mA current loop or FOUNDATION fieldbus segment.
The
Emerson Trex unit
includes a color LCD touchscreen, a Lithium-Ion power module (battery pack), a processor, memory components, and optional communication modules.

CAUTION:

When the Trex unit communicates with devices, follow all standards and procedures applicable to the location. Failure to comply may result in equipment damage and/or personal injury. Understand and comply with the sections in this manual.


Contact Us
Becky Luo

HongKong XieYuan Tech CO., Ltd

Official site: www.hkxytech.com
Professional site: www.fieldcommunicator.net
Mobile(WhatsApp/ Wechat): +86 15972186287
Email: becky@hkxytech.com
becky@whxyauto.com