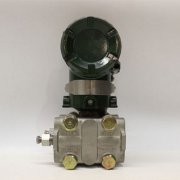 BASIC INFO
Yokogawa EJA430E-JBS4J-912DA/NF2 EJA430E Traditonal-mount Gauge Pressure Transmitter 4-20mA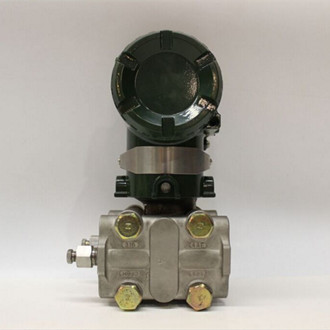 The EJA-E series of transmitters is Yokogawa's most recent evolution of the DPharp family. Released in 2012, it combines the ruggedness and success of the work-horse EJA-A series with the performance of the thoroughbred EJX-A series to deliver the type of product you have come to expect from Yokogawa.
The EJA430E is our traditional-mount gauge pressure transmitter in the series.EJA430E features include:
· ± 0.055% Accuracy (0.04% Accuracy optional)
· ± 0.1% Stability per 10 years
· 90 ms Response Time
· Exida and TUV SIL 2/3 Certified
· Local Parameter Setting (LPS)
· Available with HART 5/7,1 to 5V HART 7 (Low Power),FOUNDATION Fieldbus,PROFIBUS PA,or BRAIN communication.
Yokogawa EJA430E-JBS4J-912DA/NF2 EJA430E Traditonal-mount Gauge Pressure Transmitter 4-20mA
Measurement Types

Primary Variable

Gauge Pressure

Reference Accuracy

Primary Variable

±0.055% of Span
±0.04% of Span (with /HAC option)

Stability (All Normal Operating Conditions)

Primary Variable

±0.1% of URL per 7 years

Response Time

Primary Variable

90ms

Rangeability

Primary Variable

100:1

Burst Pressure (Absolute)

EJA510E

Wetted Parts code S: 10,000 psi
All other Wetted Parts: 6,800 psi
Yokogawa EJA430E-JBS4J-912DA/NF2 EJA430E Traditonal-mount Gauge Pressure Transmitter 4-20mA
Model

Application

Type

Capsule

Measurement Span

Maximum Working Pressure

kPa

inH2O

MPa

psi

EJA430E

Gauge
Pressure

Traditional-
Mounting*1

H
A
B

5 to 500
0.03 to 3.5 MPa
0.14 to 16 MPa

20 to 2000
4.3 to 500 psi
20 to 2300 psi

500 kPa
3.5
16

2000 inH2O
500
2300

EJA438E

Gauge
Pressure
with Remote
Seal

Flush

A
B

0.06 to 3.5 MPa
0.46 to 16 MPa

8.6 to 500 psi
66 to 2300 psi

Based on Flange Rating

Extended

A
B

0.06 to 3.5 MPa
0.46 to 7 MPa

8.6 to 500 psi
66 to 1000 psi

EJA440E

High
Gauge

Traditional-
Mounting*1

C
D

5 to 32 MPa
5 to 50 MPa

720 to 4500 psi
720 to 7200 psi

32
50

4500
7200

EJA510E
EJA530E

Absolute
& Gauge
Pressure*2

Direct-
Mounting

A
B
C
D

10 to 200
0.1 to 2 MPa
0.5 to 10 MPa
5 to 50 MPa

1.45 to 29 psi
14.5 to 290 psi
72.5 to 1450 psi
720 to 7200 psi

200 kPa
2
10
50

29
290
1450
7200
Yokogawa EJA430E-JBS4J-912DA/NF2 EJA430E Traditonal-mount Gauge Pressure Transmitter 4-20mA
Yokogawa EJA430E-JBS4J-912DA/NF2 EJA430E Traditonal-mount Gauge Pressure Transmitter 4-20mA
EJA430E-DAS4G-915DJ/HE
EJA430E-DBS4G-717DD/D3 (0-10 Barg)
EJA430E-JAS4G-712EN/FU1/D3
EJA430E-JAS4J-914EJ/KS21/D1
EJA430E-JAS4J-914EJ-KS21/D1
EJA430E-JBS4G-924DJ/KU22/D3/M11/T12
EJA430E-JAH5J-92DDB/FS1/D3
EJA430E-JAH5J-92DDB/FS1/D3
EJA430E-DAS4G-310DD/D4
EJA430E-JAS4J-912DB
EJA430E-JBS5J-919DN/KS21/A1/D3/N4/M01/T12
YTA610-JA1A4DD/KU2/A/X2
YTA710-JA1A4DD/KU2
EJA110E-JMH5G-92DDB/FF1/D3
EJA110E-JMS4G-714DD/KU22/X2/M11
EJA110E-JHS4G-724DN/KU22/M11/T12
EJA110E-JHS3G-814DB/KF22
EJA110E-JMS4J-919DB/D4
EJA110E-JVS4G-814DB
EJA110E-JMS4G-814DB
EJA110E-JLH4J-912DB/D4
EJA110E-JMS4J-912EB/KU22/D3/M11
EJA110E-JLH4J-912EB/KU22/D3/M11
EJA110E-JVS4J-912EB/KU22/D3/M11
EJA110E-JMH5G-92DDB/FF1/D3
EJA110E-JMS4J-912DB/N4
EJA110E-DMS3G-917DB/KF22/X2/A/K2/D4
EJA110E-DMS3G-917DB/KF22/A/D4
EJA110E-DLH3G-917DB/KF22/A/D4
EJA110E-JMS4J-92DEB/KS21/D3/C2/N4/M11/T12
EJA110E-JMM4J-92DEB/KS21/D3/C2/N4/M11/T12
EJA110E-JFS4J-92DEB/KS21/D3/C2/N4/M11/T12
EJA110E-JHS4J-92DEB/KS21/D3/C2/N4/M11/T12
EJA110E-JHM4J-92DEB/KS21/D3/C2/N4/M11/T12
EJA110E-JLH5G-919DB/KU22/X2/D4/M01/T12
EJA110E-JMS5G-919EJ/K2
EJA110E-JLH4J-812ED
EJA110E-JMS4J-812ED
EJA110E-JLH4G-912DB/D4
EJA110E-JHA5G-92DEJ/KS21/D3/N4/M01
EJA110E-JMS5G-92DEJ/KS21/D3/N4/M01
EJA110E-JMS5G-92DEJ/KS21/HG/D3/N4/M01
EJA110E-JHS4G-912DB/D4
EJA110E-JMS5G-91DDB/KF22/N4/M01/T12
EJA510E-JAS4N-017DL/D4
EJA510E-JBS4N-019DN/D4
EJA530E-JAS4N-017DL/D4
EJA530E-JDH7N-02DEN/KS21/D3/N4/M15
EJA530E-JBS4N-012EL/KU22/D3/M15
EJA530E-JCS4N-014DL
EJA530E-JCS7N-012DL/D4
EJA530E-JBS7N-012DL/D4
EJA530E-JCS4N-012EL/KU22/D3/M15
EJA530E-DBS4N-017DL/KF22/A/D4
EJA530E-JBS4N-014EL/KS21/D3/C2/N4/M15/T06
EJA530E-JDS4N-014EL/KS21/D3/C2/N4/M15/T08
EJA530E-JCS4N-02DEL/KS21/D3/C2/N4/M15/T07
EJA530E-JDS7N-02DEN/KS21/D3/N4/M15
EJA530E-JBS8N-014DL/KU22/X2/D3
EJA530E-JCS7N-012EL/FS1
EJA530E-JBS7N-024DN/KU22/M15/T06
EJA118E-JMSCG-912DB-YA1WB1SY03-BC2A/D4
EJA118E-JMSCJ-912DB-YA1WA1SY01-BC2A/D4
EJA120E-JES4J-812EB
EJA120E-JES4J-812EB
EJA210E-JMS4G-914DN-WD23C2TW00-B/KU22/X2/M1W
EJA210E-DHS4G-917DN-WA13C1SW00-A
EJA210E-JMS4J-912DN-EA14B1SE01-B/D4
EJX110A-EHS4G-919DB/D4
EJX430A-EBS4G-317DD/FF1/D4/C1/CA/T12
EJX530A-EBS4N-022EL/KS21/D4/N4

We are specialized in intelligent instruments, including : control system, transmitters, flow meters,sensors, recorders, analyzers, control valves, controllers, PLC's, etc.

We mainly supply Yokogawa ,Honeywell,Siemens,ABB,FLUKE,Endress+Hauser,Schneider Electric,Moeller,FUJI,Omron,Pepperl+Fuchs,Hima,Yaskawa, Norgren, Hach, Weidmuller ,Phoenix,MTL,Testo etc.

Why choose us?

1. 100% original product, 100% quality assurance.
If you find a fake. Please contact us without hesitation! We afford the shipment cost! We send you a new product asking zero cent!

2. Varied payment methods.
We adopt T/T, western union and paypal. If you can not trust us , you can choose to pay it via Aliexpress! 100% make your money safe!

3.SHIPPING:
We can shipping all over the world.via DHL,UPS,Fedex,TNT and EMS etc., the packaging is very safe and strong. if you have any special needs,please notify me.
It will take 3 to 7days to reach in your hands.

Packaging:
Imported with original packaging or standard export packing.Customize design is acceptable.

Contact:

HONGKONG XIEYUAN TECH CO., LIMITED
Email:becky@hkxytech.com Web:www.hkxytech.com
Mobile:+86-15972186287(Whatsapp & Wechat)