More Details for Honeywell MCT404
Surely, when you search Honeywell mct404, you may know a lot about Honeywell field communicator of mct404 model. Well, as you check my site you will find that it's about field communicator channel and you are able to get some information from mct404 Honeywell product column, through this article, you can learn more, such as what mct404 refer to, how it works, and what problem it can solve and so on.

Firstly, let's see the NO.1 details.

Many people may call Honeywell field communicator as mct404 directly. Why? Actually, MCT is the MC Toolkit for short, at the same time, the MC Toolkit Handheld Configurator is its full name, well, and the 404 is its serial number. When you read here, you may find it amusing, but, it's true and useful for green hand.

The MC Toolkit Handheld Configurator (Honeywell mct404) is used by maintenance engineers, managers and instrument technicians to monitor, configure, diagnose and manage smart field devices. Honeywell model MCT404 uses the CN70 Series Intermec PDA for managing smart field devices. It is available in intrinsic and non-intrinsic safe versions for use in safe as well as hazardous areas. The toolkit comes with two software applications:

The MC Toolkit software application for configuring Honeywell DE transmitters such as Smart Line Pressure, ST 3000 pressure and STT 3000 temperature transmitters. The Field Device Configurator (FDC) for configuring any HART 5, HART 6, and wired HART 7 devices with a device description (DD/EDDL) file compliant with the HART Communication Foundation.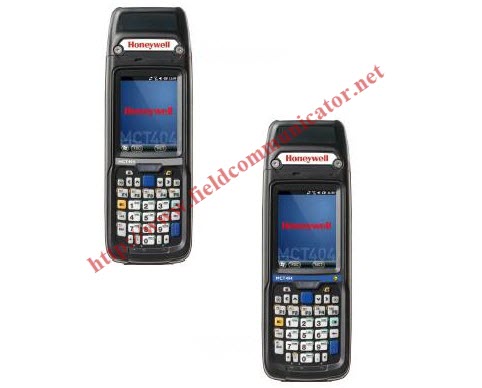 No. 2 question details: How Does It Work?

Yeah, you can think it as a brief Honeywell mct404 user manual
,
so read the letters below carefully.

From Honeywell official site, we can easily know that each MC Toolkit is loaded with all HART device description files so that any HART device can be configured utilizing common, universal and device-specific commands.​

It supports open industry standards. An IrDA port is also available for provisioning Honeywell ISA100 based wireless devices. It uses unmodified vendor DD/EDDL files for performing device configuration, management and diagnostics tasks. An intuitive DD manager utility in the FDC application helps easily add DD/EDDLs into the library, eliminating the wait for new software releases. Users can download the updated software from the Honeywell website to keep their tool current.

MC Toolkit (
Honeywell mct404
) provides full access to device parameters, configuration and diagnostics. When used with Honeywell's Field Device Manager application, its offline configuration feature allows users to complete device configuration without the device being physically present. The configuration can be downloaded later to the device to significantly save time during plant commissioning.​

It manages Honeywell DE devices as well as any supplier's HART devices. The latest MCT404 model also authenticates ISA100 wireless devices and supports Honeywell's PIE tool to manage UDA2182 analyzers and UDC Controllers.

The MC Toolkit delivers value through rugged and reliable construction, lowest lifecycle costs, and simpler and easier device management.​
Last question: What Problems Does It Solve?

MCT 404 Honeywell is a rugged and reliable offering that simplifies device management and reduces overall lifecycle cost by eliminating the need for multiple tools and offers wide usage across many device protocols. It supports plant reliability and safety by helping users prioritize maintenance and make better decisions. MC Toolkit also makes employees more efficient with device information and status just a few clicks away for effective on-the-go device management and maintenance.​

Last but not the least, I want to tell you that you may need
Honeywell MCT 404
and consult many sellers on Honeywell mct404 price, but you may be puzzled by the various quotations. What will you do? You need to do much investigation like the company's qualification, reputation, and social media feedback and so on.

If you want to buy products from the third-party platform, please verify over and over for there are so many supplier not as good as you think, which may bring you much trouble later. For my individual viewpoint, I advise you to buy from their official site through the official email.
Contact Me
Becky Luo

HongKong XieYuan Tech CO., Ltd

Official site: www.hkxytech.com
Professional site: www.fieldcommunicator.net
Mobile(WhatsApp/ Wechat): +86 15972186287
Email: becky@hkxytech.com
becky@whxyauto.com