BASIC INFO
Siemens 6ES7365-0BA01-0AA0 Simatic S7-300 Interface Modules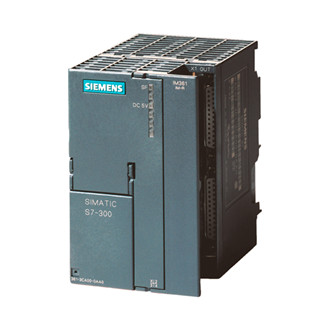 SIMATIC S7-300, Connection IM 365 for connection of an extension rack without C bus, 2 modules+ connecting cable 1 m


Product of Siemens 6ES7365-0BA01-0AA0 Simatic S7-300 Interface Modules

Article Number (Market Facing Number) 6ES7365-0BA01-0AA0

Product Description SIMATIC S7-300, Connection IM 365 for connection of an extension rack without C bus, 2 modules+ connecting cable 1 m
Product family IM 360/361/365 interface modules
Product Lifecycle (PLM) PM300:Active Product

Part Number 6ES73650BA010AA0
Manufacturer Material ID 6ES7365-0BA01-0AA0
Net Weight (kg) 0.60000000
Product Dimensions (W x L x H) Not Available
Minimum Order Quantity 1


Delivery information of Siemens 6ES7365-0BA01-0AA0 Simatic S7-300 Interface Modules

Export Control Regulations AL : N / ECCN : N
Standard lead time ex-works 1 Day/Days
Net Weight (kg) 0,599 Kg
Product Dimensions (W x L x H) Not available
Packaging Dimension 12,70 x 15,50 x 11,10
Package size unit of measure CM
Quantity Unit 1 Piece
Packaging Quantity 1

Additional Product Information of Siemens 6ES7365-0BA01-0AA0 Simatic S7-300 Interface Modules

EAN 4025515061700
UPC 662643176414
Commodity Code 85389091
LKZ_FDB/ CatalogID ST73
Product Group 4034
Country of origin Germany
Compliance with the substance restrictions according to RoHS directive Since: 15.12.2005
Product class A: Standard product which is a stock item could be returned within the returns guidelines/period.
Obligation Category for taking back electrical and electronic equipment after use No obligation to take back electrical and electronic equipment after use


Classifications of Siemens 6ES7365-0BA01-0AA0 Simatic S7-300 Interface Modules


Version Classification
eClass 5.1 27-24-22-08
eClass 6 27-24-22-08
eClass 7.1 27-24-22-08
eClass 8 27-24-22-08
eClass 9 27-24-22-08
eClass 9.1 27-24-22-08
ETIM 4 EC001423
ETIM 5 EC001423
ETIM 6 EC001423
IDEA 4 3564
UNSPSC 14 26-12-16-20
UNSPSC 15 32-15-17-05

We are specialized in intelligent instruments, including : control system, transmitters, flow meters,sensors, recorders, analyzers, control valves, controllers, PLC's, etc.
We mainly supply YOKOGAWA,WEIDMULLER, ABB, MOELLER, SCHNEIDER ElECTIC,FUJI,OMRON,HONEYWELL,SIEMENS,FLUKE,PEPPERL+FUCHS,HIMA,Endress+ Hauser etc.
Why choose us?
1. 100% original product, 100% quality assurance.
If you find a fake. Please contact us without hesitation! We afford the shipment cost! We send you a new product asking zero cent!
2. Varied payment methods.
We adopt T/T, western union and paypal. If you can not trust us , you can choose to pay it via Aliexpress! 100% make your money safe!
3. SHIPPING:
We can shipping all over the world.via DHL,UPS,Fedex,TNT and EMS etc., the packaging is very safe and strong. if you have any special needs,please notify me.
It will take 3 to 7days to reach in your hands.
Packaging:
Imported with original packaging or standard export packing.Customize design is acceptable.
Contact:
HONGKONG XIEYUAN TECH CO., LIMITED
Email:becky@hkxytech.com Web:www.hkxytech.com
Mobile:+86-15972186287(Whatsapp & Wechat)