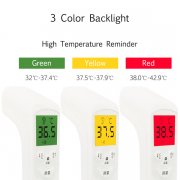 BASIC INFO
LCD Digital Non-contact IR Infrared Thermometer Forehead Body Temperature Meter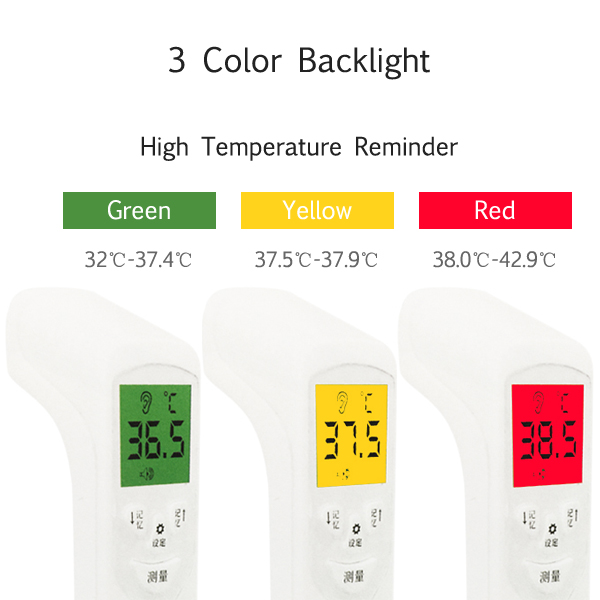 Description of LCD Digital Non-contact IR Infrared Thermometer Forehead Body Temperature Meter
Fast temperature measurement, large screen, alarm, long life.
Home temperature measuring tools.
An infrared thermometer is a thermometer whichinfers temperature from a portion of the thermalradiation sometimes called black-body radiationemitted by the obiect being measured3. PrincipleAn infrared thermometer is a device thatmeasures the infrared radiation-a type ofelectromagnetic radiation below the visiblespectrum of light-emitted by an object. Themost basic design of infrared thermometersconsists of a ens to focus the infrared thermaradiation onto a detector. which converts theradiant energy into an electric signal. Thisconfiguration facilitates temperaturemeasurement from a distance. without the needfor contact with the object to be measured.


KEY FEATURES of
LCD Digital Non-contact IR Infrared Thermometer Forehead Body Temperature Meter
•
Temperature range: 32℃-43℃ (90-109.4℉)
•
The accuracy of temperature measurement: ±0.3℃(0.54℉)
•
Reaction time: 0.5 seconds
•
Measurement distance: 3-5cm/1.18-1.97"
•
Automatic shutdown: about 7 seconds
•
Display accuracy: 0.1℃(0.1℉)
•
Operating environment temperature: 10℃-40℃(50-104℉)
•
Relative humidity: < 80%
•
Product size: 140*80*40mm/5.51*3.15*1.57" (length*width*height)
•
Net weight: 110g (batteries are not included)
•
Battery: 2*1.5 V AAA batteries (batteries are not included)

* We will send english version, with retail package.
Advantages of
LCD Digital Non-contact IR Infrared Thermometer Forehead Body Temperature Meter
No Contact Forehead Digital Thermometer for Adults Kids and Baby,Medical Infrared Thermometers with LCD Display, Body Thermometer Instant Accurate Reading for Body and Surface

Large-screen display: Large-screen LCD display, white backlight, can be clearly displayed under any light.One-button measurement, simple and convenient operation; automatic power-saving shutdown for 15 seconds without operation

Convenient multifunction: The thermometer allows you to measure the temperature of a room or cup immediately while pressing the object mode button.It is a perfect choice for Moms and Dads who want to keep a close eye on the body temperature of babies, children and loved ones.

Temperature alarm: The user can freely set the alarm temperature according to his own situation and Store 32 sets of measurement data, which is convenient for individual and multi-person analysis and comparison.

Modification of settings: You can modify the setting parameters to adapt to the medical temperature measurement system in different countries and Convert to using Celsius and Fahrenheit

Service: We provide 24-hours customer services with our support team. If you have any question, please do not hesitate to contact us. We will offer you satisfactory solution.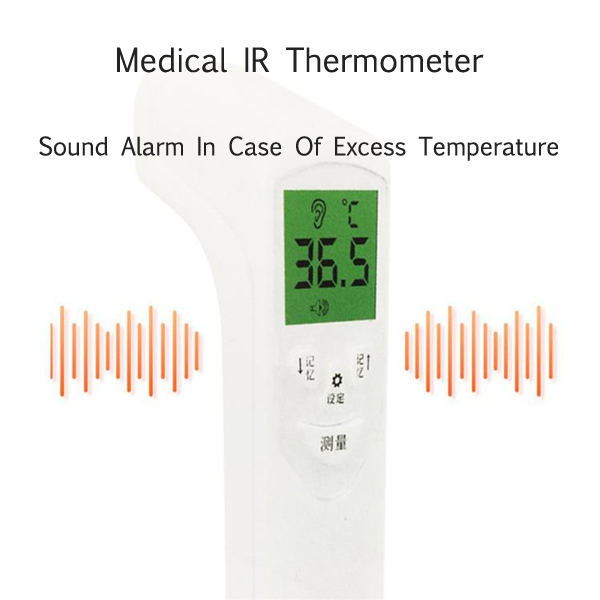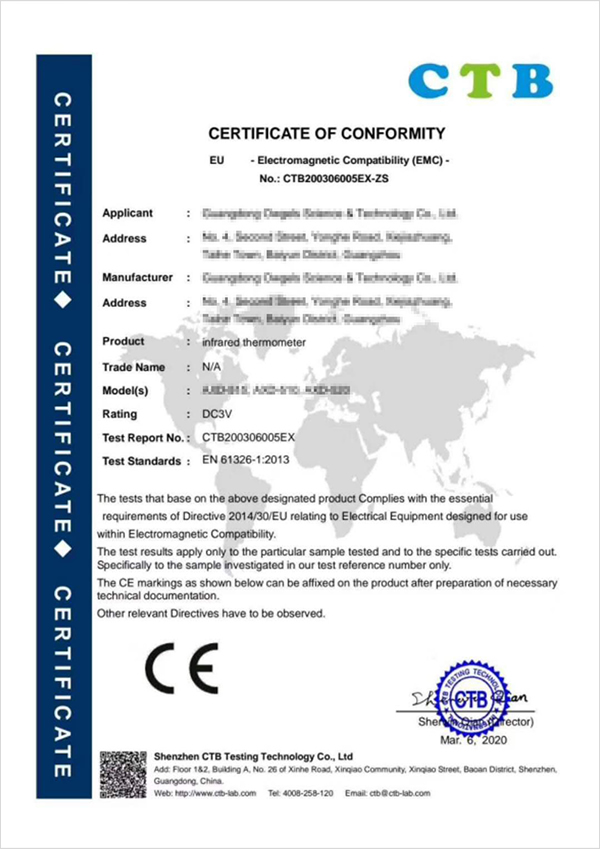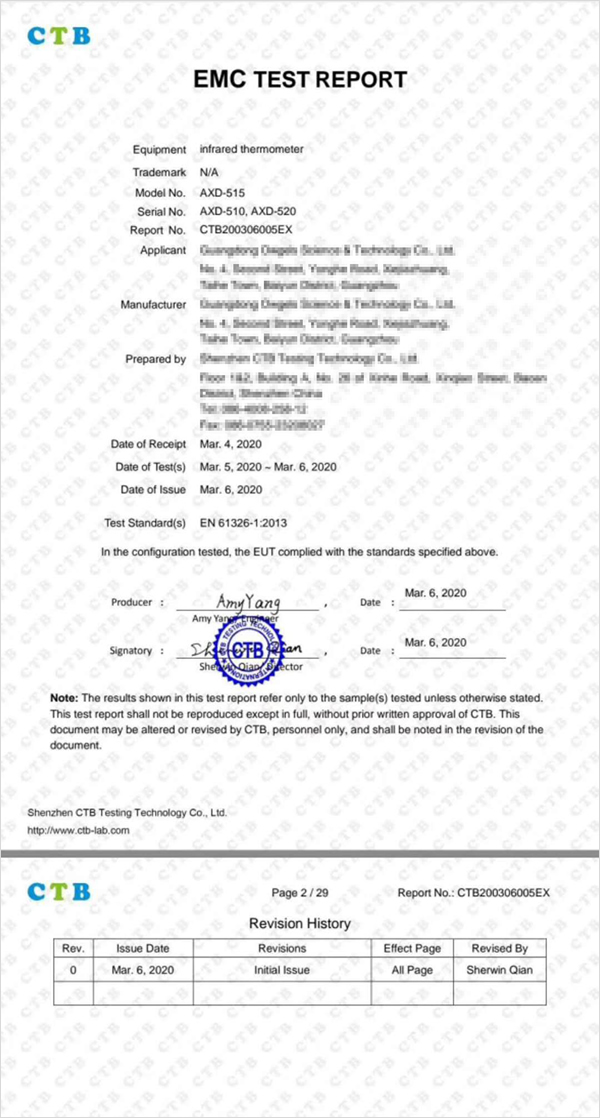 Contact:
HONGKONG XIEYUAN TECH CO., LIMITED
Email:becky@hkxytech.com Web:www.hkxytech.com
Mobile:+86-15972186287(Whatsapp & Wechat)