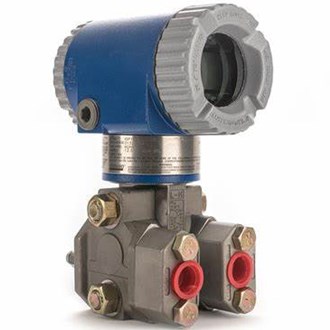 BASIC INFO
Foxboro IDP10-TF1BO1C-L1 IDP10 Differential Pressure Transmitters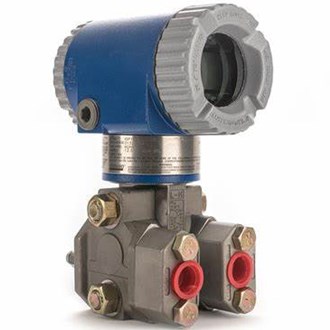 Brief Description of
Foxboro IDP10-TF1BO1C-L1 IDP10 Differential Pressure Transmitters
PRESSURE TRANSMITTER, FOXBORO
MODEL: IDP10-TF1BO1C-L1
FLANGE 3", 150PSI
REFERENCE : 05161622
CALIBRAGE : 4MA = 0 - 20MA = 200" H2O
ORIGIN 2A0617
MWP: FLANGE RATE
AUX SPEC: N
SUPPLY: 12.5-42 VDC
Output of Foxboro IDP10-TF1BO1C-L1 IDP10 Differential Pressure Transmitters
4-20 mA Digital Signal, includes LCD Indicator with Pushbuttons for calibration and configuration
Intelligent: Digital FOXCOM or 4-20 mA, configurable
Intelligent: Digital HART and 4-20 mA
Voltage Output: 1-5 mV, Low Power


Range of Foxboro IDP10-TF1BO1C-L1 IDP10 Differential Pressure Transmitters
Span Limits: 0.5 in H2O and 3000 psid

Materials of Foxboro IDP10-TF1BO1C-L1 IDP10 Differential Pressure Transmitters
Sensor Wetted Parts: Co-Ni-Cr, 316L ss, Hastelloy C, Monel, Tantalum, Gold-plated 316L ss.

Fluid of Foxboro IDP10-TF1BO1C-L1 IDP10 Differential Pressure Transmitters
Sensor Fill Fluid: Silicone, Flourinert
Process Flanges: CS, 316 ss, Hastelloy, Monel, pvdf(Kynar)

Features of Foxboro IDP10-TF1BO1C-L1 IDP10 Differential Pressure Transmitters
Long-term stability with drift is less than +0.05% of URL per year for 5-years.
Simple, elegant sensor packaging uses very few parts to achieve exceptionally high reliability
Co-Ni-Cr, 316L ss, and Nickel alloy (equivalent to Hastelloy® sensor materials for all transmitters.
NEMA 4X and IEC IP66 durable epoxy-coated aluminum, or 316 SS housings.
Can be provided with numerous configurations of direct connect or remote mount seals.
Integral process connections for sanitary, and pulp/paper installations.
Features of Foxboro IDP10-TF1BO1C-L1 IDP10 Differential Pressure Transmitters

I/A series pressure transmitters from Foxboro are known for their special features. The following are a few prominent ones among them:
Modular Electronics: The pressure transmitters of this series are equipped with a HART electronics module. As all calibration and configuration data is stored in the sensor, the HART module can be replaced with another module or migrated to another standards such as FOUNDATION Fieldbus, FoxCom™, and so on. All this can be done without transmitter recalibration or reconfiguration.
High Performance: The transmitters assure an accurate ±0.060% of calibrated span in the 4-20 mA linear mode and ±0.05% of calibrated span in the digital linear mode.
Ease of Installation: The Foxboro IDP10 model code pressure transmitters are provided with several user-friendly features such as rotatable topworks, two conduit entrances, and wiring guides and terminations.
* Rotatable topworks allow easy installation in tight areas. They allow easy positioning of indicator in a preferred direction.
* Two conduit entrances offer a wide range of entry positions. It also enables self-draining of condensation irrespective of topworks rotation or mounting position
* Wiring guides and terminations facilitate easy wire entry and support. There is a large space available for storing excess wire and rugged screw terminals, which enable easy wire termination.
Innovative Cell Body Design and Process Cover: Foxboro IDP10 model code transmitters and other transmitters in I/A series possess biplanar construction. This construction supports the traditional process connections, as well as vertical mounting. The cell body is housed between two process covers, and is lightweight, with a pressure rating of 25 MPa (3626 psi). This innovative cell body design and process cover offers an easy retrofit for any differential pressure transmitter. It also enables easy mounting in horizontal position with vertical process connections, whenever needed.
Beneficial Features of Foxboro IDP10-TF1BO1C-L1 IDP10 Differential Pressure Transmitters

Foxboro IDP10 differential pressure transmitters are compact sized and enable direct process mounting. The following beneficial features of Foxboro IDP10 pressure transmitters make them a perfect choice for various industrial environments:
The transmitters are fitted with silicon strain gauge sensors, which are proven to offer the best results.
Available in low profile or traditional structures, these pressure transmitters feature simple sensor packaging. They have few moving parts, which contributes to their reliability.
Featuring rugged construction, Foxboro IDP10 transmitters are placed in a durable aluminum housing, which has a corrosion-resistant, epoxy finish. They can be availed in 316SS housing. Both these housing configurations meet IP66 and NEMA 4X ratings.
The transmitter can be provided as a sealed measurement system in configurations of capillary or direct connected seals.
This transmitter can be availed with the HART communication protocol in multidrop or single loop mode. It can be used locally using an optional LCD indicator.
Foxboro IDP10 pressure transmitters are provided with optional mounting bracket sets, which enable easy mounting of manifold, pipe, and surface of the device.
These transmitters are also offered with SIL-2 certification.
Multi-marking is provided for CSA, FM, and ATEX safe installations. A user can permanently mark on the data plate, where certification needs to be applied.
This transmitter has a user-centric cut-off point of 0-20%, which is calculated on the basis of maximum flow.
The Foxboro IDP10 transmitter comes with a 5-year warranty.
Ordering Codes of
Foxboro IDP10-TF1BO1C-L1 IDP10 Differential Pressure Transmitters
IDP10-TF1BO1C-L1 IDP10-A22C-21 IGP10-T23D1F-M1L1 IDP10-T22A21F-M2L1 IDP10-T22B21F-M2L1 IGP20-A20E21F-M1 IDP10-T49B21E-L1 IDP10-TS1A01F-M1L1 IGP10-A24G1F-G2 IAP20-A22B21F IDP10-A22B21F IDP10-A22A21F IDP10-A22E21F-M1 IDP10-A22E21F IDP10-T20B01F-K1T IDP10-T22B21F IDP10-T20B01F-K1T IAP20-T22C21F-M1LI IGP20-T22D25D-L1 IDP10-T21A21F-M1L1 IDP10-T22C21F-M1L1Y IGP10-T22C1F-M1L1 IGP10-T22C1F-L1 IGP10-A22C1F IGP10-A22C1F-M1 IGP20-T22A21F-M1L1 IGP20-T22B21F-M1L1 IGP20-A22A21F-M1 IGP20-T22A21F IGP20-A22B21F-M1 IGP20-T22D21F IDP10-T22A21F-M1L1 IDP10-T22A21F-L1 IAP10-D20C1F-M1L1R IAP10-T22C1F-L1 IAP20-T22B21F-L1 IAP10-A22C1F-G IAP10-T22C1F-M1L1 IDP10-A22A01F-M1 IDP10-T49B21E-M1 IDP10-D22C1F-L1 IDP10-D22B21F-M1 IGP2O-D22B21F-M1 IDP10-T22C21E-M2L1 IDP10-TF1B01FS0R4 IDP10-TS3B01FS01F IGP10-120D1F IGP10-120D1F IGP10-T22B21F-M1L1 IGP10-T22B21F-M1L1 IGP10-T22D1F-M1L1 IGP10-T22D1F-M1L1 IGP10-A22E1F IGP10-T22B21F-M1L1 IGP10-T22B21F-M1L1 IGP10-T22D1F-L1V2 IGP10-T22D1F-M1L1 IGP10-T22D1F-M1L1 IGP20-D34D21F-M2L1 IDP10-T22E01D-A3 IDP10-A22B01F-M1 IGP10-A22D1F-M1 IGP10-A22E1F IDP10-T22B2F-M2L1 IDP10-TS1C01F-M2L1/PSFPS-A2S01314F IGP20-A22B21F-M2B1 IGP10-T22D1F-M1L1 IGP10-A22C1F IGP10-A22E1F IGP10-A22D1F IGP10-T22E1F IGP10-A22D1F-M1 IDP10-A22B21F-M1 IGP10-A22F1F-M1

Foxboro IDP10-TF1BO1C-L1 IDP10 Differential Pressure Transmitters

SRI990-BIMS7EAA-R SRI990-BIMS7EAA-Y SRI986-BIDS7ZZZNA SRI986-BIDS7EAANA SRI986-CIDS7EAANA SRD991-BHFS7EA4NY-V01 SRI990-BIMS7ZZZ-R SRI990-BIMS7EAA-Y SRI986-CIDF7ZZZNA-F SRD991-CHFS7ZZZNY-V01 SRI986-BIDS7ZZZNA SRI986-BIDS7FAANA SRI986-BIDS7ZZZNA SRP981-BIDLS1NA SRP981-CIDLS1NA + EBZG-AN SRI986-BIDS7EAANA SRI990-BIMS7EAA-Y SRI986-BIDS7ZZZNA SRP981-BIDLW1NA SRD991-BDFS7EA4NR-VO1 SRI986-BIDS7ZZZNA SRI983-BIDLEDZN SRI990-BIMS7ZZZ-Y SRI990-BIMS7EAA-R SRP981-CIDLS1NA SRI986-CIDS7EAANA SRD991-BHFS7ZZZNR-V06 SRD991-CDFT7EA4NR-V01 SRI990-BIMS7ZZZ-Y SRI986-BIDS7ZZZNA SRI986-BIDF7ZZZNA SRD991-BDFS7EA4NR-VO1 SRI990-BIMS7EAA-Y SGE985-S7EAANG SGE985-T7EAAN SMI983-I7EAAN SMI983-I7EAAN-L SRD991-BDFS7EA4NY-CV01 SRI990-BIMS7EAA-Y/EBZG-H SRI990-BIMT6EAA-Y SMI983-17EAAN SRD991-BDNS7EA4NY-NV01 130M-N4 SRI990-BIMT7EAA-Y FRS923-2SV-C SRD991-BHNS7EA4NY-V06 SRI986-CIDF7ZZZNA-FA 873EC-BIYFGZ-7 871EC-TF3-V IDP10-T22B21E-M2L1 FRS923-2SW-C SRI990-BIMS7ZZZ-R SRD991-BHFS7EA4NY-V01 SRD991-CHFS7ZZZNY-V01 SRI986-BIDS7FAANA SRP981-BIDLS1NA SRP981-CIDLS1NA + EBZG-AN SRD991-BQNS7EAANY-V01 SRP981-BIDLW1NA SRD991-CDFT7EA4NR-V01 SRI983-BIDLEDZN SRI986-CIDS7EAANA SRD991-BHFS7ZZZNR-V06 SRD991-CDQT7EA4NR-V01 SRI990-BIMS7ZZZ-Y SRD991-BDFS7EA4NR-VO1 SRP981-CIDLSINA SRD991-BDFS6EA4NR-V01 873CC-BIPFGZ-7 871CC-A2-34 SRD991-BDFS6EA4NY-CV01 SRD991-BHFS7EA4NY-V01+EBZG-E SRD991-BDQS6FAANR-V01 FRS923-1SV-CFSL FRS923-1SV-CFL IMT25-IEATB10N-B IMT25-IEATBION-B CFT51-TB1EBBBNNCNA FRS923-2SV IAP10-T22C1F SRI986-BIDS6EAANA-F IGP20-A22E21F-M1 PH10-2N2AE3 SRD991-CHNS6FAANY-V01 IDP10-TS1C01F-L1 PSFPS-A2S01314F CFT51-TB1EBBBNNZZZ FRS923-1SK SRI986-BID7ZZZNA IMT25-PEATB10M-B SRD960-CHQDSN6EDZNA SRD991-BDNS7EA4NY-V01 SRD991-BDNS6EA4NR-V01 LEXG-F SRI986-BIDS6EAANA AD-A8 EBZG-BN 83W-AQ4S5SSTNE EBZG-FN SGE985-S7EAANG SGE985-T7EAAN FRS923-2SK VKXG-GN 9303A-SIZM-THJ-IZ/IMT25-IEATB10Z PH 871A-4F SMI983-I7EAAN E69F-BI2-S SRI986-CIDF7ZZZNA-F SRD991-BHQS6FAANY-CV01 EBZG-H SRI990-TXMT7ZZZ-U SRD991-BDNS6FAANY-V01 EW411406019 SMI983-I7EAAN-L SRP981-BIDLV7NA-F LEXG-G 9104A-SIZD-NSJ-GN/IMT25-SEATB10N-B 9105A-SIZD-NSJ-GN/IMT25-SEATB10N-B SRI986-CIDS7ZZZNA SRD991-BDNS7FAANR-V01 SRI986-CIDF7EAANA FRI986-CIDF7EAANA B0123HE E69F-BI2-M IMT25-PEBTB10N-B SRD991-BHNS7ZZZNR SRI983-BIDMEDZN SRI990-BIMS7EAA-R SRI983-BIDLEDZQ-L SRP981-BIDLS1NA-L SRI986-BIDS6ZZZNA SRI986-BIDF7EAANA SRD960-BHNDMG7EDZFA SRI983-BIDLFDZN SRD991-BDNS7EA4NR-V01 SRD991-CDNS7EA4NR-V01 SRI986-BIDS7ZZNA SRI986-BIDS7ZZZNA SRI990-TXQS6EAA-U SRP981-CIDLS1NA SMP981-IN SRI983-BIDMFDZN 871CC-A4-4 SRD991-BHQT7FAANR-V01 SRI986-BIDS6ZZZNA E69F-BI2 EBZG-ZN SRI990-BIQS7EAA-R SRI986-CIDS7EAANA + EBZG-ZN SRD991-CDQS6FAANY-V01 SRD991-CDNS6EA4NY-V01 SRI990-BIMS7EAA-Y IMT25-PEATB10N-B SRI986-BIDF7ZZZNA SRI986-CIDF7ZZZNA SRI986-BIDS7EAANA SRI986-BIDS7ZZZNA SRD991-CDNS7EA4NY-V01
Foxboro IDP10-TF1BO1C-L1 IDP10 Differential Pressure Transmitters
760CNA-AT 760CNA-AT-1 760CNAAT 760CNAAT1 760CNAAT2 760CSA-2A 760CSA-3A 760CSA2A 760CSA3A 760CSA3A1 760CSA3A2 760CSA3A3 760ISA-A 760ISAA 760ISB-A 760ISBA 760RNA2A6T 761CNA-AT 761CNAADT 761CNAAT 761CNAAT1 761CSA-2A 761CSA-3A 761CSA-3A-1 761CSA2A 761CSA3A 761CSA3A1 762CNA-AT 762CNA-DT 762CNAAT 762CNADT 762CSA-2A 762CSA-3A 762CSA2A 762CSA3A
FBM201 FBM201b FBM201c FBM201d FBM202 FBM203 FBM203b FBM203c FBM204 FBM206 FBM241b FBM241c FBM241d FBM242 FBM243 FBM246 P0914SQ P0922YH P0922YJ P0922YK P0926EQ P0914SV P0922UA P0922UD P0914SY P0916CQ P0914WK P0914WM P0914WP P0916TA P0914TK P0914XN P0973BP P0973BN P0973BK P0973EY P0922YU FPS400-24 P0916MZ P0926KM IAP/IGP/IDP
We are specialized in intelligent instruments, including : control system, transmitters, flow meters,sensors, recorders, analyzers, control valves, controllers, PLC's, etc.

We mainly supply Yokogawa, Emerson, Rosemount, Fisher, Honeywell, Siemens, ABB, FLUKE, Endress+Hauser, Schneider Electric, Pepperl+Fuchs, MTL, Rockwell(Allen Bradley), Hirschmann, Eaton, Moeller, FUJI, Omron, Yaskawa, Norgren, CHINT, Hach, Weidmuller, Phoenix, SMC, Testo, ASCO, Parker, Mitsubishi, Festo, GE, CISCO, Auma, IFM, GM, Turck, Bently Nevada, MOXA, Krohne, Foxboro and so on.

Why do you choose us?

1. 100% original brand product, 100% quality assurance.
If you find a fake product. Please contact us without hesitation! We afford the shipment cost! We send you a new product asking zero cent.

2. Varied payment methods.
We adopt L/C, D/A, D/P, T/T, and other methods. If you can not trust us , you can choose to pay it via Aliexpress! 100% make your money safe!

Packaging: Imported with original packaging or standard export packing.Customize design is acceptable.

Shipping: By Express(EMS,DHL,UPS,TNT, FEDEX, ARAMEX), By Air, By Sea.

Contact:

HONGKONG XIEYUAN TECH CO., LIMITED
Email:becky@hkxytech.com Web:www.hkxytech.com
Mobile:+86-15972186287(Whatsapp & Wechat)
FBM201 FBM201b FBM201c FBM201d FBM202 FBM203 FBM203b FBM203c FBM204 FBM206 FBM241b FBM241c FBM241d FBM242 FBM243 FBM246 P0914SQ P0922YH P0922YJ P0922YK P0926EQ P0914SV P0922UA P0922UD P0914SY P0916CQ P0914WK P0914WM P0914WP P0916TA P0914TK P0914XN P0973BP P0973BN P0973BK P0973EY P0922YU FPS400-24 P0916MZ P0926KM IAP/IGP/IDP