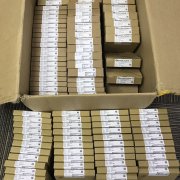 BASIC INFO
Pepperl Fuchs KFD2-SR2-Ex1.W.LB Switch Amplifier KFD2-SR2-Ex1.W.LB Safety Barriers In Stock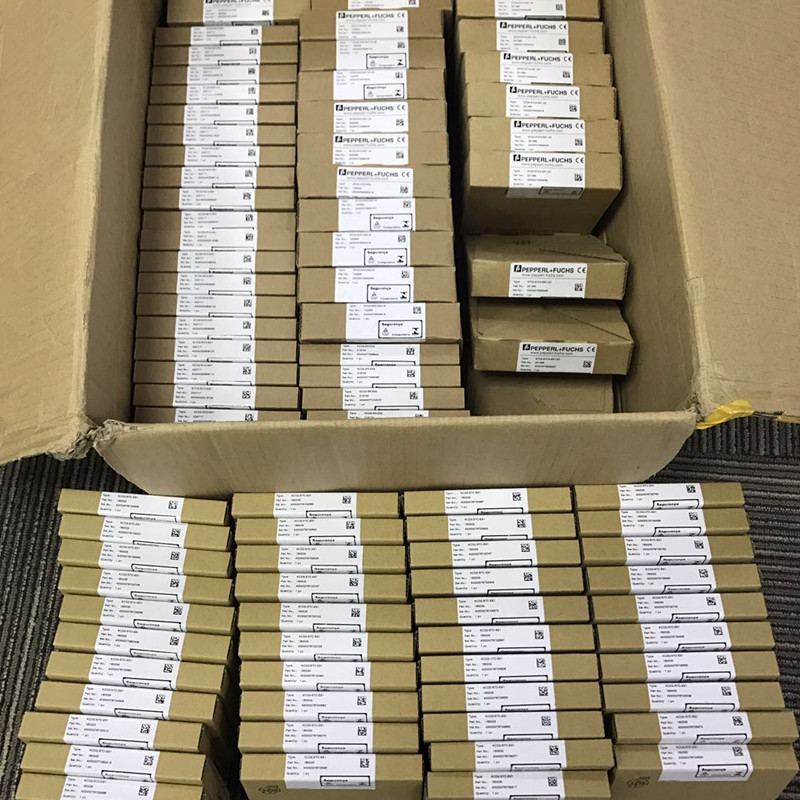 1-channel isolated barrier, 24 V DC supply (Power Rail), Dry contact or NAMUR inputs, Usable as signal splitter (1 input and 2 outputs), Relay contact output, Fault relay contact output, Line fault detection (LFD), Reversible mode of operation, Up to SIL2 acc. to IEC 61508/IEC 61511, Input: NAMUR sensor, Rated voltage: 20 … 30 V DC, Output: relay, SIL/IEC 61508
Feature of Pepperl Fuchs KFD2-SR2-Ex1.W.LB Switch Amplifier KFD2-SR2-Ex1.W.LB Safety Barriers In Stock
1-channel isolated barrier
24 V DC supply (Power Rail)
Dry contact or NAMUR inputs
Usable as signal splitter (1 input and 2 outputs)
Relay contact output
Fault relay contact output
Line fault detection (LFD)
Reversible mode of operation
Up to SIL 2 acc. to IEC 61508/IEC 61511
Function of Pepperl Fuchs KFD2-SR2-Ex1.W.LB Switch Amplifier KFD2-SR2-Ex1.W.LB Safety Barriers In Stock
This isolated barrier is used for intrinsic safety applications. It transfers digital signals (NAMUR sensors/mechanical contacts) from a hazardous area to a safe area. The proximity sensor or switch controls a form C changeover relay contact for the safe area load. The normal output state can be reversed using switch S1. Switch S2 allows output II to be switched between a signal output or an error message output. Switch S3 is used to enable or disable line fault detection of the field circuit. During an error condition, the relays revert to their deenergized state and the LEDs indicate the fault according to NAMUR NE44. A unique collective error messaging feature is available when used with the Power Rail system.
Accessories of Pepperl Fuchs KFD2-SR2-Ex1.W.LB Switch Amplifier KFD2-SR2-Ex1.W.LB Safety Barriers In Stock
Power feed module KFD2-EB2
The power feed module is used to supply the devices with 24 V DC via the Power Rail. The fuse-protected power feed module can supply up to 150 individual devices depending on the power consumption of the devices. Collective error messages received from the Power Rail activate a galvanically-isolated mechanical contact.
Power Rail UPR-03
The Power Rail UPR-03 is a complete unit consisting of the electrical insert and an aluminium profile rail 35 mm x 15 mm. To make electrical contact, the devices are simply engaged.
Profile Rail K-DUCT with Power Rail
The profile rail K-DUCT is an aluminum profile rail with Power Rail insert and two integral cable ducts for system and field cables. Due to this assembly no additional cable guides are necessary.
General specifications of Pepperl Fuchs KFD2-SR2-Ex1.W.LB Switch Amplifier KFD2-SR2-Ex1.W.LB Safety Barriers In Stock
Signal type
Digital Input
Functional safety related parameters of Pepperl Fuchs KFD2-SR2-Ex1.W.LB Switch Amplifier KFD2-SR2-Ex1.W.LB Safety Barriers In Stock
Safety Integrity Level (SIL)
SIL 2
Supply of Pepperl Fuchs KFD2-SR2-Ex1.W.LB Switch Amplifier KFD2-SR2-Ex1.W.LB Safety Barriers In Stock
Connection
Power Rail or terminals 14+, 15-
Rated voltage
20 ... 30 V DC
Ripple
≤ 10 %
Rated current
≤ 50 mA
Power dissipation
1 W
Power consumption
< 1.3 W
Ordering Models of Pepperl Fuchs KFD2-SR2-Ex1.W.LB Switch Amplifier KFD2-SR2-Ex1.W.LB Safety Barriers In Stock

KCD2-SCD-1 KCD2-SCD-EX1 KCD2-SR-EX1.LB KCD2-SR-EX2 KCD2-STC-1 KCD2-STC-EX1 KCD2-STC-EX1.2O KCD2-UT2-EX1 KFA6-SR2-Ex1.W KFD0-SD2-Ex1.1045 KFD2-CD2-EX1 KFD2-CRG2-EX1.D KFD2-DWB-1.D KFD2-EB2 KFD2-GU-1 KFD2-GUT-Ex1.D KFD2-SCD2-EX2.LK KFD2-SH-EX1.T.OP KFD2-SOT2-Ex2 KFD2-SR2-Ex1.W.LB KFD2-SR2-Ex2.W KFD2-ST2-Ex2 KFD2-STC4-1 KFD2-STC4-EX2 KFD2-STC4-Ex2 KFD2-UT2-1 KFD2-UT2-2 KFD2-UT2-EX1 KFD2-UT2-Ex2 KFD2-VR4-EX1.26

Pepperl Fuchs KFD2-SR2-Ex1.W.LB Switch Amplifier KFD2-SR2-Ex1.W.LB Safety Barriers In Stock
KCD2-STC-Ex1 KCD2-STC-Ex1.ES KFD2-CRG2-Ex1.D KFD2-HLC-Ex1.D KFD2-HLC-Ex1.D.2W KFD2-STC4-Ex1 KFD2-STC4-Ex1.2O KFD2-STC4-Ex1.2O.H
KFD2-STC4-Ex1.H KFD2-STC4-Ex2 KFU8-CRG2-Ex1.D KCD2-STC-Ex1.2O KCD2-STC-Ex1.2O.ES KCD2-STC-Ex1.ES.SP KCD2-STC-Ex1.SP KFD2-STC3-Ex1 KFD2-STC4-Ex1-Y1 KFD2-STC4-Ex1.2O-Y1 KFD2-STC4-Ex1.ES KFD2-STC4-Ex2-Y1 KFD2-STC5-Ex1 KFD2-STC5-Ex1.2O KFD2-STC5-Ex1.2O.H KFD2-STC5-Ex1.H KFD2-STC5-Ex2 KFD2-STC5-Ex2 KFD2-STC5-Ex2 KFD2-STV4-Ex1.2O-1 KFD2-STV4-Ex2-1 KFD2-STV4-Ex2-2 KFD2-STV5-Ex1-1 KCD2-STC-Ex1.2O.DE KFD2-HLC-Ex1.D.4S KFD2-STV4-Ex1.2O-2 KCD2-STC-Ex1.HC KCD2-STC-Ex1.HC.SP KFD2-STC4-Ex1 KFD2-STC4-Ex1-Y1 KFD2-STC4-Ex1.2O
KFD2-STC4-Ex1.2O-Y1 KFD2-STC4-Ex1.2O.H KFD2-STC4-Ex1.H KFD2-STV4-Ex1-1 KFD2-STV4-Ex1-2 KFD2-STV4-Ex1.2O-1 KFD2-STV4-Ex2-1 KFD2-STV4-Ex2-2 KFD2-STV4-Ex1.2O-2 KFD2-STC3-Ex1 KCD2-STC-Ex1-Y1

Pepperl Fuchs KFD2-SR2-Ex1.W.LB Switch Amplifier KFD2-SR2-Ex1.W.LB Safety Barriers In Stock
KCD2-STC-Ex1 KCD2-STC-Ex1.ES KFD2-CRG2-Ex1.D KFD2-HLC-Ex1.D KFD2-HLC-Ex1.D.2W KFD2-STC4-Ex1 KFD2-STC4-Ex1.2O KFD2-STC4-Ex1.2O.H
KFD2-STC4-Ex1.H KFD2-STC4-Ex2 KFU8-CRG2-Ex1.D KCD2-STC-Ex1.2O KCD2-STC-Ex1.2O.ES KCD2-STC-Ex1.ES.SP KCD2-STC-Ex1.SP KFD2-STC3-Ex1 KFD2-STC4-Ex1-Y1 KFD2-STC4-Ex1.2O-Y1 KFD2-STC4-Ex1.ES KFD2-STC4-Ex2-Y1 KFD2-STC5-Ex1 KFD2-STC5-Ex1.2O KFD2-STC5-Ex1.2O.H KFD2-STC5-Ex1.H KFD2-STC5-Ex2 KFD2-STC5-Ex2 KFD2-STC5-Ex2 KFD2-STV4-Ex1.2O-1 KFD2-STV4-Ex2-1 KFD2-STV4-Ex2-2 KFD2-STV5-Ex1-1 KCD2-STC-Ex1.2O.DE KFD2-HLC-Ex1.D.4S KFD2-STV4-Ex1.2O-2 KCD2-STC-Ex1.HC KCD2-STC-Ex1.HC.SP KFD2-STC4-Ex1 KFD2-STC4-Ex1-Y1
KFD2-STC4-Ex1.2O KFD2-STC4-Ex1.2O-Y1 KFD2-STC4-Ex1.2O.H KFD2-STC4-Ex1.H KFD2-STV4-Ex1-1 KFD2-STV4-Ex1-2 KFD2-STV4-Ex1.2O-1 KFD2-STV4-Ex2-1 KFD2-STV4-Ex2-2 KFD2-STV4-Ex1.2O-2 KFD2-STC3-Ex1 KCD2-STC-Ex1-Y1
Pepperl Fuchs KFD2-SR2-Ex1.W.LB Switch Amplifier KFD2-SR2-Ex1.W.LB Safety Barriers In Stock
KCD2-SCD-1 KCD2-SCD-EX1 KCD2-SR-EX1.LB KCD2-SR-EX2 KCD2-STC-1 KCD2-STC-EX1 KCD2-STC-EX1.2O KCD2-UT2-EX1 KFA6-SR2-Ex1.W KFD0-SD2-Ex1.1045 KFD2-CD2-EX1 KFD2-CRG2-EX1.D KFD2-DWB-1.D KFD2-EB2 KFD2-GU-1 KFD2-GUT-Ex1.D KFD2-SCD2-EX2.LK KFD2-SH-EX1.T.OP
KFD2-SOT2-Ex2 KFD2-SR2-Ex1.W.LB KFD2-SR2-Ex2.W KFD2-ST2-Ex2 KFD2-STC4-1 KFD2-STC4-EX2 KFD2-STC4-Ex2 KFD2-UT2-1 KFD2-UT2-2 KFD2-UT2-EX1 KFD2-UT2-Ex2 KFD2-VR4-EX1.26 KFU8-FSSP-1.D NBB0,8-5GM25-E2 NBB1,5-8GM50-E0 NBB10-30GM40-Z0 NBB10-30GM50-E2 NBB15-30GM50-WO NBB15-30GM50-WS NBB15-U1-A2 NBB15-U1-A2-T NBB15-U1-E2 NBB15-U1-Z2 NBB2-12GM50-E0-V1 NBB2-12GM50-E2 NBB2-6,5M30-E0 NBB2-8GM30-E2-5M NBB20-L2-A2-V1-3G-3D NBB20-L2-E0-V1 NBB20-L2-E2-V1 NBB20-U1-A2 NBB20-U1-E0 NBB20-U1-E2 NBB3-V3-Z4 NBB4-12GM50-E0 NBB4-12GM50-E0-V1 NBB4-12GM50-E2-V1 NBB5-18GM50-E2-V1 NBB5-18GM60-A2-V1 NBB8-18GM50-E2-V1 NBB8-18GM60-A2-V1 NBN12-18GM50-E2-V1 NBN12-18GM50-E2-V1-Y261468 NBN15-30GM50-E0 NBN15-30GM50-E2-V1 NBN15-30GM60-A2 NBN25-30GM50-E2 NBN3-F31-E8-V1 NBN30-L2-E2-V1 NBN30-U1-A2 NBN30-U1-E2 NBN4-12GM50-E2 NBN4-12GM50-E2-V1 NBN40-L2-E2-V1 NBN40-U1-A2 NBN40-U1-A2-T NBN40-U1-Z2 NBN40-U1K-N0 NBN5-F7-E0 NBN5-F7-E2 NBN8-12GM50-E0-V1 NBN8-12GM50-E2-V1 NBN8-18GM50-E0 NBN8-18GM50-E2-V1 NBN8-18GM60-WS NCB10-30GM40-NO NCB15-30GM50-Z5 NCB50-FP-A2-P1 NCB8-18GM40-N0 NCN15-30GM40-Z1 NJ15+U1+DW1-10 NJ2-12GK-SN NJ2-V3-N NJ4-12GK-N NJ40-FP-SN-P1 NJ5-18GM-N NJ5-18GM50-A2-V1 NJ8-18GM-N NRB10-30GM50-E2-C-V1 NRB15-30GM50-E2-C-V1
Pepperl Fuchs KFD2-SR2-Ex1.W.LB Switch Amplifier KFD2-SR2-Ex1.W.LB Safety Barriers In Stock

KCD2-SR-Ex1.LB KCD2-SR-Ex2 KFA6-DU-Ex1.D KFA6-ER-Ex1.W.LB KFA6-SOT2-Ex2 KFA6-SR2-Ex1.W KFA6-SR2-Ex1.W.LB KFA6-SR2-Ex2.W KFA6-SR2-Ex2.W.IR KFD2-DU-Ex1.D KFD2-ELD-Ex16 KFD2-ER-Ex1.W.LB KFD2-SH-Ex1 KFD2-SH-Ex1.T.OP KFD2-SOT3-Ex1.LB KFD2-SOT3-Ex1.LB.IO KFD2-SOT3-Ex2 KFD2-SOT3-Ex2.IO KFD2-SR2-Ex1.W KFD2-SR2-Ex1.W.LB KFD2-SR2-Ex2.W KFD2-SR3-Ex2.2S KFD2-SRA-Ex4 KFD2-ST3-Ex1.LB KFD2-ST3-Ex2 KHA6-SH-Ex1 KCD2-SON-Ex1 KCD2-SOT-Ex1.LB KCD2-SOT-Ex2 KCD2-SOT-Ex2.SP
Pepperl Fuchs KFD2-SR2-Ex1.W.LB Switch Amplifier KFD2-SR2-Ex1.W.LB Safety Barriers In Stock

KCD2-SR-Ex1.LB.SP KCD2-SR-Ex2.SP KCD2-ST-Ex1.LB KCD2-ST-Ex2 KFA5-SOT2-Ex2 KFA5-SR2-Ex1.W KFA5-SR2-Ex1.W.LB KFA5-SR2-Ex2.W KFA5-SR2-Ex2.W.IR KFD2-SH-Ex1.T KFD2-SOT3-Ex2.IO-Y1 KCD2-SON-Ex1.R1 KCD2-SON-Ex1.SP KCD2-SON-Ex2 KCD2-SON-Ex2.R1 KCD2-SON-Ex2.SP KCD2-SOT-Ex1.LB.SP KCD2-ST-Ex1.LB.SP KCD2-ST-Ex2.SP KFA4-SR2-Ex2.W KFA5-DU-Ex1.D KFA4-SR2-Ex1.W KFA4-SR2-Ex1.W.LB KFD2-SOT2-Ex1.LB KFD2-SOT2-Ex1.LB.IO KFD2-SOT2-Ex2 KFD2-SOT2-Ex2.IO KFD2-SOT2-Ex2.IO-Y181008 KFD2-SR2-Ex2.2S KFD2-ST2-Ex1.LB KFD2-ST2-Ex2

Pepperl Fuchs KFD2-SR2-Ex1.W.LB Switch Amplifier KFD2-SR2-Ex1.W.LB Safety Barriers In Stock


We are specialized in intelligent instruments, including : control system, transmitters, flow meters,sensors, recorders, analyzers, control valves, controllers, PLC's, etc.

We mainly supply Yokogawa, Emerson, Rosemount,Honeywell,Siemens, ABB,FLUKE, Endress+Hauser,Schneider Electric,Moeller,FUJI,Omron, Pepperl+Fuchs, Yaskawa,Norgren,CHINT,Hach,Weidmuller,Phoenix,MTL,SMC,Testo,Rockwell,ASCO,Parker,Mitsubishi, Hima, Hirschmann,Festo,GE, CISCO,Auma,IFM,GM,
Turck,Bently Nevada,MOXA etc.


Why do you choose us?

1. 100% original brand product, 100% quality assurance.
If you find a fake product. Please contact us without hesitation! We afford the shipment cost! We send you a new product asking zero cent.

2. Varied payment methods.
We adopt L/C, D/A, D/P, T/T, and other methods. If you can not trust us , you can choose to pay it via Aliexpress! 100% make your money safe!

Packaging: Imported with original packaging or standard export packing.Customize design is acceptable.

Shipping: By Express(EMS,DHL,UPS,TNT, FEDEX, ARAMEX), By Air, By Sea.

Contact:

HONGKONG XIEYUAN TECH CO., LIMITED
Email:becky@hkxytech.com Web:www.hkxytech.com
Mobile:+86-15972186287(Whatsapp & Wechat)