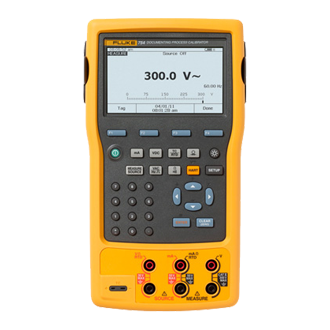 BASIC INFO
When talking about Fluke 754, many people would like to say that's a comprehensive tool combining HART communication capability perfectly to an integrated communicating calibrator.
Hart communicator
Fluke is regard as powerful and operated tool that permits you to monitor, control, and calibrate HART instrumentation.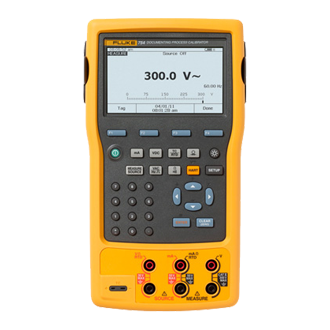 Overview:
As we all know, fluke 754 is an excellent tool with HART communication in the documenting process calibrator. This reliable tool enables you to calibrate, maintain and troubleshoot HART and other instrumentation. In details, the 754 documenting process calibration tool offers most of the communication capabilities of a HART communicator, so it allows you to deal with all the daily tasks you have with a separate communicator.
Features:
•Measure volts, mA, RTDs, thermocouples, frequency, and ohms to test sensors, transmitters and other instruments
•Source/simulate volts, mA, thermocouples, RTDs, frequency, ohms, and pressure to calibrate transmitters
•Power transmitters during test using loop supply with simultaneous mA measurement
•Measure/source pressure using any of 29 Fluke 700Pxx Pressure Modules
•Create and run automated as-found/as-left procedures to satisfy quality programs or regulations. Record and document results
•Compatible with many Asset Management software packages
Fluke 754 documenting process calibrator hart also have a series models. Here are the model details from Fluke official site for your reference.
Model Name
Description
Fluke 754
Fluke 754 Documenting Process Calibrator-HART

Includes:

•BC7240 battery charger
•Li-on BP7240 battery pack
•DPCTrack 2™ Sample Software
•Instruction manual
•NIST-traceable calibration report and data
•Three sets of TP220 test probes with three sets of "extended tooth" alligator clips
•Two sets AC280 hook clips
•C799 Soft Field Case
•USB communication cable, Fluke 754HHC HART communications cable
As an overview, Fluke 754 can calibrate wide numbers of instruments like temperature controllers, transmitters, switches, thermocouples, RTD, pressure gauges and much more that requires a current, voltage or resistance source.

Fluke 754 is a user-friendly calibrator. Once you have powered on the unit, a step by step menu will already appear and easy to follow depending on your requirements and parameter, just in case you can't follow, a user manual is easily available.

Contact Me
Becky Luo

HongKong XieYuan Tech CO., Ltd

Official site: http:www.hkxytech.com
Professional site: http://www.fieldcommunicator.net
Mobile(what's app): +86 15972186287
Office Tel: +86 027 85309780
Email:becky@hkxytech.com
becky@whxyauto.com