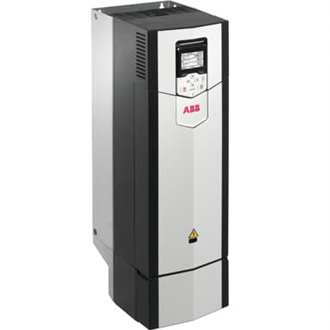 BASIC INFO
ABB ACS880-01-084A-7 Industrial AC Drives ACS880-01-084A-7 Inverters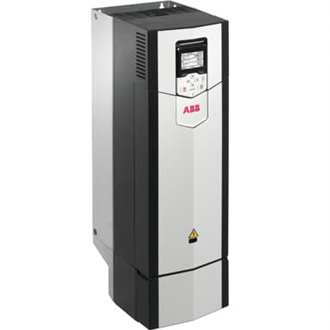 General Information of ABB ACS880-01-084A-7 Industrial AC Drives ACS880-01-084A-7 Inverters

Global Commercial Alias:ACS880-01-084A-7
Product ID:3AUA0000115105
ABB Type Designation:ACS880-01-084A-7
Catalog Description:ACS880-01-084A-7 Pcont.max:75kW, Icont.max:80A

Categories of ABB ACS880-01-084A-7 Industrial AC Drives ACS880-01-084A-7 Inverters

Products » Drives » Low voltage AC drives » Industrial drives » ACS880 single drives » ACS880-01 - Wall-mounted single drive
Ordering of ABB ACS880-01-084A-7 Industrial AC Drives ACS880-01-084A-7 Inverters

Country of Origin:Finland (FI)
Customs Tariff Number:85044088
Invoice Description:ACS880-01-084A-7 Pcont.max:75kW, Icont.max:80A
Made To Order:Yes
Minimum Order Quantity:1 piece
Order Multiple:1 piece
Quote Only:No
Selling Unit of Measure:piece
Stocked At (Warehouses):FIPSEEXPU
US Drive Services
SGRDC002EXPU
CNIAB001EXPU
SGIND002EXPU
DUABB003EXPU
JPABB001EXPU
AUABB024EXPU

Dimensions of ABB ACS880-01-084A-7 Industrial AC Drives ACS880-01-084A-7 Inverters

Product Net Height:727 mm
Product Net Length:357 mm
Product Net Width:252 mm

Technical of ABB ACS880-01-084A-7 Industrial AC Drives ACS880-01-084A-7 Inverters

Enclosure Class:IP21
Frequency (f):50/60 Hz
Input Voltage (Uin):525 … 690 V
Mounting Type:Wall-mounting
Number of Phases:3
Output Current, Heavy-Duty Use:61 A
Output Current, Light-Overload Use:80 A
Output Current, Normal Use:84 A
Output Power, Heavy-Duty Use:55 kW
Output Power, Light-Overload Use:75 kW
Output Power, Normal Use:75 kW

Additional Information of ABB ACS880-01-084A-7 Industrial AC Drives ACS880-01-084A-7 Inverters

Product Main Type:ACS880-01-084A-7
Product Name:Frequency Converter

Classifications of ABB ACS880-01-084A-7 Industrial AC Drives ACS880-01-084A-7 Inverters

Product Series:ACS880
ABB ACS880-01-084A-7 Industrial AC Drives ACS880-01-084A-7 Inverters

ACS550-01-180A-4
ACS550-01-195A-4
ACS550-01-246A-4
ACS550-01-290A-4
ACS550-02-368A-4
ACS550-02-486A-4
ACS550-02-526A-4
ACS580-01-180A-4
ABB ACS880-01-084A-7 Industrial AC Drives ACS880-01-084A-7 Inverters

ACS880-07-0105A-3 R6
ACS880-07-0145A-3 R6
ACS880-07-0169A-3 R7
ACS880-07-0206A-3 R7
ACS880-07-0246A-3 R8
ACS880-07-0293A-3 R8
ACS880-07-0363A-3 R9
ACS880-07-0430A-3 R9
ACS880-07-0505A-3 R10
ACS880-07-0585A-3 R10
ACS880-07-0650A-3 R10
ACS880-07-0725A-3 R11
ACS880-07-0820A-3 R11
8ACS880-07-0880A-3 R11
ACS880-07-1140A-3
ACS880-07-1250A-3
ACS880-07-1480A-3
ACS880-07-1760A-3
ACS880-07-2210A-3
ACS880-07-2610A-3

ABB ACS880-01-084A-7 Industrial AC Drives ACS880-01-084A-7 Inverters

ACS880-07-0990A-3+A004
ACS880-07-1140A-3+A004
ACS880-07-1250A-3+A004
ACS880-07-1480A-3+A004
ACS880-07-1760A-3+A004
ACS880-07-2210A-3+A004
ACS880-07-2610A-3+A004
ACS880-07-0096A-5
ACS880-07-0124A-5
ACS880-07-0156A-5
ACS880-07-0180A-5
ACS880-07-0240A-5
ACS880-07-0260A-5
ACS880-07-0361A-5
ACS880-07-0414A-5
ACS880-07-0460A-5
ACS880-07-0503A-5
ACS880-07-0583A-5
ACS880-07-0635A-5
ACS880-07-0715A-5
ACS880-07-0820A-5
ACS880-07-0880A-5
ACS880-07-1070A-5
ACS880-07-1320A-5
ACS880-07-1580A-5
ACS880-07-1800A-5
ACS880-07-1980A-5

ABB ACS880-01-084A-7 Industrial AC Drives ACS880-01-084A-7 Inverters

ACS880-07-0990A-5+A004
ACS880-07-1320A-5+A004
ACS880-07-1450A-5+A004
ACS880-07-1580A-5+A004
ACS880-07-1800A-5+A004
ACS880-07-1980A-5+A004
ACS880-07-0061A-7
ACS880-07-0084A-7
ACS880-07-0098A-7
ACS880-07-0119A-7
ACS880-07-0142A-7
ACS880-07-0174A-7
ACS880-07-0210A-7
ACS880-07-0271A-7
ACS880-07-0330A-7
ACS880-07-0370A-7
ACS880-07-0430A-7
ACS880-07-0470A-7
ACS880-07-0522A-7
ACS880-07-0590A-7
ACS880-07-0650A-7
ACS880-07-0721A-7
ACS880-07-0800A-7
ACS880-07-0900A-7
ACS880-07-1160A-7
ACS880-07-1450A-7
ACS880-07-1650A-7
ACS880-07-1950A-7
ACS880-07-2300A-7
ACS880-07-2600A-7
ACS880-07-2860A-7

ABB ACS880-01-084A-7 Industrial AC Drives ACS880-01-084A-7 Inverters

ACS880-07-0800A-7+A004
ACS880-07-0950A-7+A004
ACS880-07-1160A-7+A004
ACS880-07-1450A-7+A004
ACS880-07-1650A-7+A004
ACS880-07-1950A-7+A004
ACS880-07-2300A-7+A004
ACS880-07-2600A-7+A004
ACS880-07-2860A-7+A004
ACS880-17-0450A-3
ACS880-17-0620A-3
ACS880-17-0870A-3
ACS880-17-1110A-3
ACS880-17-1210A-3
ACS880-17-1430A-3
ACS880-17-1700A-3
ACS880-17-2060A-3
ACS880-17-2530A-3
ACS880-17-0420A-5
ACS880-17-0570A-5
ACS880-17-0780A-5
ACS880-17-1010A-5
ACS880-17-1110A-5
ACS880-17-1530A-5
ACS880-17-1980A-5
ACS880-17-2270A-5
ACS880-17-0420A-5
ACS880-17-0570A-5
ACS880-17-0780A-5
ACS880-17-1010A-5
ACS880-17-1110A-5
ACS880-17-1530A-5
ACS880-17-1980A-5
ACS880-17-2270A-5
ACS880-17-0320A-7
ACS880-17-0390A-7
ACS880-17-0580A-7
ACS880-17-0660A-7
ACS880-17-0770A-7
ACS880-17-0950A-7
ACS880-17-1130A-7
ACS880-17-1450A-7
ACS880-17-1680A-7
ACS880-17-1950A-7
ACS880-17-2230A-7
ACS880-17-2770A-7
ACS880-17-3310A-7
ACS880-37-0450A-3
ACS880-37-0620A-3
ACS880-37-0870A-3
ACS880-37-1110A-3
ACS880-37-1210A-3
ACS880-37-1430A-3
ACS880-37-1700A-3
ACS880-37-2060A-3
ACS880-37-2530A-3
ABB ACS880-01-084A-7 Industrial AC Drives ACS880-01-084A-7 Inverters
ACS880-01-04A6-2
ACS880-01-06A6-2
ACS880-01-07A5-2
ACS880-01-10A6-2
ACS880-01-16A8-2
ACS880-01-24A3-2
ACS880-01-031A-2
ACS880-01-046A-2
ACS880-01-061A-2
ACS880-01-075A-2
ACS880-01-087A-2
ACS880-01-115A-2
ACS880-01-145A-2
ACS880-01-170A-2
ACS880-01-206A-2
ACS880-01-274A-2
ACS880-01-02A4-3
ACS880-01-03A3-3
ACS880-01-04A0-3
ACS880-01-05A6-3
ACS880-01-07A2-3
ACS880-01-09A4-3
ACS880-01-12A6-3
ACS880-01-017A-3
ACS880-01-025A-3
ACS880-01-032A-3
ACS880-01-038A-3
ACS880-01-045A-3
ACS880-01-061A-3
ACS880-01-072A-3
ACS880-01-087A-3
ACS880-01-105A-3
ACS880-01-145A-3
ACS880-01-169A-3
ACS880-01-206A-3
ACS880-01-246A-3
ACS880-01-293A-3
ACS880-01-363A-3
ACS880-01-430A-3
ACS880-01-02A1-5
ACS880-01-03A0-5
ACS880-01-03A4-5
ACS880-01-04A8-5
ACS880-01-05A2-5
ACS880-01-07A6-5
ACS880-01-11A0-5
ACS880-01-014A-5
ACS880-01-021A-5
ACS880-01-027A-5
ACS880-01-034A-5
ACS880-01-040A-5
ACS880-01-052A-5
ACS880-01-065A-5
ACS880-01-077A-5
ACS880-01-096A-5
ACS880-01-124A-5
ACS880-01-156A-5
ACS880-01-180A-5
Ordering codes of ABB ACS880-01-084A-7 Industrial AC Drives ACS880-01-084A-7 Inverters
ACS880-01 series ABB ACS880-01-084A-7 Industrial AC Drives ACS880-01-084A-7 Inverters

ACS880-01-02A4-3 ACS880-01-03A3-3 ACS880-01-04A0-3 ACS880-01-05A6-3 ACS880-01-07A2-3 ACS880-01-09A4-3 ACS880-01-12A6-3 ACS880-01-017A-3 ACS880-01-025A-3 ACS880-01-032A-3 ACS880-01-038A-3 ACS880-01-045A-3 ACS880-01-061A-3 ACS880-01-072A-3 ACS880-01-087A-3 ACS880-01-105A-3 ACS880-01-145A-3 ACS880-01-169A-3 ACS880-01-206A-3 ACS880-01-246A-3 ACS880-01-293A-3 ACS880-01-363A-3 ACS880-01-430A-3

ABB ACS880-01-084A-7 Industrial AC Drives ACS880-01-084A-7 Inverters

ACS880-01-02A1-5 ACS880-01-03A0-5 ACS880-01-03A4-5 ACS880-01-04A8-5 ACS880-01-05A2-5 ACS880-01-07A6-5 ACS880-01-11A0-5 ACS880-01-014A-5 ACS880-01-021A-5 ACS880-01-027A-5 ACS880-01-034A-5 ACS880-01-040A-5 ACS880-01-052A-5 ACS880-01-065A-5 ACS880-01-077A-5 ACS880-01-096A-5 ACS880-01-124A-5 ACS880-01-156A-5 ACS880-01-180A-5 ACS880-01-240A-5 ACS880-01-260A-5 ACS880-01-361A-5 ACS880-01-414A-5
ACS880-01-07A3-7 ACS880-01-09A8-7 ACS880-01-14A2-7 ACS880-01-018A-7 ACS880-01-022A-7 ACS880-01-026A-7 ACS880-01-035A-7 ACS880-01-042A-7 ACS880-01-049A-7 ACS880-01-061A-7 ACS880-01-084A-7 ACS880-01-098A-7 ACS880-01-119A-7 ACS880-01-142A-7 ACS880-01-174A-7 ACS880-01-210A-7 ACS880-01-271A-7

ABB ACS880-01-084A-7 Industrial AC Drives ACS880-01-084A-7 Inverters

ACS880-01-04A6-2 ACS880-01-06A6-2 ACS880-01-07A5-2 ACS880-01-10A6-2 ACS880-01-16A8-2 ACS880-01-24A3-2 ACS880-01-031A-2 ACS880-01-046A-2 ACS880-01-061A-2 ACS880-01-075A-2 ACS880-01-087A-2 ACS880-01-115A-2 ACS880-01-145A-2 ACS880-01-170A-2
ACS880-01-206A-2 ACS880-01-274A-2
ACS880-04 series ABB ACS880-01-084A-7 Industrial AC Drives ACS880-01-084A-7 Inverters
ACS880-04-505A-3 ACS880-04-585A-3 ACS880-04-650A-3 ACS880-04-725A-3 ACS880-04-820A-3 ACS880-04-880A-3
ACS880-04-460A-5 ACS880-04-503A-5 ACS880-04-583A-5 ACS880-04-635A-5 ACS880-04-715A-5 ACS880-04-820A-5 ACS880-04-880A-5
ACS880-04-330A-7 ACS880-04-370A-7 ACS880-04-430A-7 ACS880-04-470A-7 ACS880-04-522A-7 ACS880-04-590A-7 ACS880-04-650A-7 ACS880-04-721A-7
ACS880-07 series ABB ACS880-01-084A-7 Industrial AC Drives ACS880-01-084A-7 Inverters
ACS880-07-0105A-3 ACS880-07-0145A-3 ACS880-07-0169A-3 ACS880-07-0206A-3 ACS880-07-0246A-3 ACS880-07-0293A-3 ACS880-07-0363A-3 ACS880-07-0430A-3 ACS880-07-0505A-3 ACS880-07-0585A-3 ACS880-07-0650A-3 ACS880-07-0725A-3 ACS880-07-0820A-3 ACS880-07-0880A-3
ACS880-07-0096A-5 ACS880-07-0124A-5 ACS880-07-0156A-5 ACS880-07-0180A-5 ACS880-07-0240A-5 ACS880-07-0260A-5 ACS880-07-0361A-5 ACS880-07-0414A-5 ACS880-07-0460A-5 ACS880-07-0503A-5 ACS880-07-0583A-5 ACS880-07-0635A-5 ACS880-07-0715A-5 ACS880-07-0820A-5 ACS880-07-0880A-5
ACS880-07-0061A-7 ACS880-07-0084A-7 ACS880-07-0098A-7 ACS880-07-0119A-7 ACS880-07-0142A-7 ACS880-07-0174A-7 ACS880-07-0210A-7 ACS880-07-0271A-7 ACS880-07-0330A-7 ACS880-07-0370A-7 ACS880-07-0430A-7 ACS880-07-0470A-7 ACS880-07-0522A-7 ACS880-07-0590A-7 ACS880-07-0650A-7 ACS880-07-0721A-7
ABB ACS880-01-084A-7 Industrial AC Drives ACS880-01-084A-7 Inverters
PM571 1SAP130100R0100
PM571-ETH 1SAP130100R0170
PM581 1SAP140100R0100
PM581-ETH 1SAP140100R0170
PM581-ARCNET 1SAP140100R0160
PM582 1SAP140200R0100
PM582-ETH 1SAP140200R0170
PM591 1SAP150100R0100
PM591-ETH 1SAP150100R0170
PM591-ARCNET 1SAP150100R0160
TB511-ETH 1SAP111100R0170
TB511-ARCNET 1SAP111100R0160
TB521-ETH 1SAP112100R0170
TB541-ETH 1SAP114100R0170
TB521-ARCNET 1SAP112100R0160
MC502 1SAP180100R0001
TK501 1SAP180200R0001
TK502 1SAP180200R0101
TA521 1SAP180300R0001
TA523 1SAP180500R0001
TA524 1SAP180600R0001
ABB ACS880-01-084A-7 Industrial AC Drives ACS880-01-084A-7 Inverters

TA525 1SAP180700R0001
TA526 1SAP180800R0001
PS501 1SAP190100R0001
CM572-DP 1SAP170200R0001
CM574-RS 1SAP170400R0001
CM575-DN 1SAP170500R0001
CM577-ETH 1SAP170700R0001
CM577-ETH-IT 1SAP170700R0002
CM578-CN 1SAP170800R0001
DC541-CM 1SAP270000R0001
DI524 1SAP240000R0001
DC532 1SAP240100R0001
DC523 1SAP240500R0001
DC522 1SAP240600R0001
DX522 1SAP245200R0001
DX531 1SAP245000R0001
AI523 1SAP250300R0001
AO523 1SAP250200R0001
AX521 1SAP250100R0001
AX522 1SAP250000R0001
TU515 1SAP212200R0001
TU516 1SAP212000R0001
TU531 1SAP217200R0001
TU532 1SAP217000R0001
DC551-CS31 1SAP220500R0001
TU551-CS31 1SAP210600R0001
TU552-CS31 1SAP210400R0001
DC505-FBP 1SAP220000R0001
TU505-FBP 1SAP210200R0001
TU506-FBP 1SAP210000R0001
PM591-ARCNET 1SAP150100R0160
PM571 1SAP130100R0100
PM571-ETH 1SAP130100R0170
PM581 1SAP140100R0100
PM581-ETH 1SAP140100R0170
PM581-ARCNET 1SAP140100R0160
PM582 1SAP140200R0100
PM582-ETH 1SAP140200R0170
PM591 1SAP150100R0100
PM591-ETH 1SAP150100R0170
PM591-ARCNET 1SAP150100R0160
TB511-ETH 1SAP111100R0170
TB511-ARCNET 1SAP111100R0160
TB521-ETH 1SAP112100R0170
TB541-ETH 1SAP114100R0170
TB521-ARCNET 1SAP112100R0160
MC502 1SAP180100R0001
TK501 1SAP180200R0001
TK502 1SAP180200R0101
TA521 1SAP180300R0001
TA523 1SAP180500R0001
TA524 1SAP180600R0001
TA525 1SAP180700R0001
TA526 1SAP180800R0001
PS501 1SAP190100R0001

ABB ACS880-01-084A-7 Industrial AC Drives ACS880-01-084A-7 Inverters

CM572-DP 1SAP170200R0001
CM574-RS 1SAP170400R0001
CM575-DN 1SAP170500R0001
CM577-ETH 1SAP170700R0001
CM577-ETH-IT 1SAP170700R0002
CM578-CN 1SAP170800R0001
DC541-CM 1SAP270000R0001
DI524 1SAP240000R0001
DC532 1SAP240100R0001
DC523 1SAP240500R0001
DC522 1SAP240600R0001
DX522 1SAP245200R0001
DX531 1SAP245000R0001
AI523 1SAP250300R0001
AO523 1SAP250200R0001
AX521 1SAP250100R0001
AX522 1SAP250000R0001
TU515 1SAP212200R0001
TU516 1SAP212000R0001
TU531 1SAP217200R0001
TU532 1SAP217000R0001
DC551-CS31 1SAP220500R0001
TU551-CS31 1SAP210600R0001
TU552-CS31 1SAP210400R0001
DC505-FBP 1SAP220000R0001
TU505-FBP 1SAP210200R0001
TU506-FBP 1SAP210000R0001
PDP22-FBP.025 1SAJ240100R1003
PDP22-FBP.050 1SAJ240100R1005
PDP22-FBP.100 1SAJ240100R1010
PDP22-FBP.200 1SAJ240100R1020
PDP22-FBP.500 1SAJ240100R1050
PDM11-FBP.0 1SAJ924005R0001
PDF11-FBP.0 1SAJ924006R0001
PDA11-FBP.050 1SAJ924009R0001
PDA12-FBP.050 1SAJ924010R0001
PDR11-FBP.150 1SAJ924007R0001
TB511-ETH 1SAP111100R0170
PM571 1SAP130100R0100
PM571-ETH 1SAP130100R0170
PM581 1SAP140100R0100
PM581-ETH 1SAP140100R0170
PM581-ARCNET 1SAP140100R0160
PM582 1SAP

ABB ACS880-01-084A-7 Industrial AC Drives ACS880-01-084A-7 Inverters

PM571 1SAP130100R0100
PM571 1SAP130100R0100
PM571-ETH 1SAP130100R0170
PM581 1SAP140100R0100
PM581-ETH 1SAP140100R0170
PM581-ARCNET 1SAP140100R0160
PM582 1SAP140200R0100
PM582-ETH 1SAP140200R0170
PM591 1SAP150100R0100
PM591-ETH 1SAP150100R0170
PM591-ARCNET 1SAP150100R0160
TB511-ETH 1SAP111100R0170
TB511-ARCNET 1SAP111100R0160
TB521-ETH 1SAP112100R0170
TB541-ETH 1SAP114100R0170
TB521-ARCNET 1SAP112100R0160
MC502 1SAP180100R0001
TK501 1SAP180200R0001
TK502 1SAP180200R0101
TA521 1SAP180300R0001
TA523 1SAP180500R0001
TA524 1SAP180600R0001
TA525 1SAP180700R0001
TA526 1SAP180800R0001
PS501 1SAP190100R0001
CM572-DP 1SAP170200R0001
CM574-RS 1SAP170400R0001
CM575-DN 1SAP170500R0001
CM577-ETH 1SAP170700R0001
CM577-ETH-IT 1SAP170700R0002
CM578-CN 1SAP170800R0001
DC541-CM 1SAP270000R0001
DI524 1SAP240000R0001
DC532 1SAP240100R0001
DC523 1SAP240500R0001
DC522 1SAP240600R0001
DX522 1SAP245200R0001
DX531 1SAP245000R0001
AI523 1SAP250300R0001
AO523 1SAP250200R0001
AX521 1SAP250100R0001
AX522 1SAP250000R0001
PM571-ETH 1SAP130100R0170
PM581 1SAP140100R0100
PM581-ETH 1SAP140100R0170
PM581-ARCNET 1SAP140100R0160
PM582 1SAP140200R0100
PM582-ETH 1SAP140200R0170
PM591 1SAP150100R0100
PM591-ETH 1SAP150100R0170
PM591-ARCNET 1SAP150100R0160
TB511-ETH 1SAP111100R0170
TB511-ARCNET 1SAP111100R0160
TB521-ETH 1SAP112100R0170
TB541-ETH 1SAP114100R0170
TB521-ARCNET 1SAP112100R0160
MC502 1SAP180100R0001
TK501 1SAP180200R0001
TK502 1SAP180200R0101
TA521 1SAP180300R0001
TA523 1SAP180500R0001
TA524 1SAP180600R0001
TA525 1SAP180700R0001
TA526 1SAP180800R0001
PS501 1SAP190100R0001

ABB ACS880-01-084A-7 Industrial AC Drives ACS880-01-084A-7 Inverters

CM572-DP 1SAP170200R0001
CM574-RS 1SAP170400R0001
CM575-DN 1SAP170500R0001
CM577-ETH 1SAP170700R0001
CM577-ETH-IT 1SAP170700R0002
CM578-CN 1SAP170800R0001
DC541-CM 1SAP270000R0001
DI524 1SAP240000R0001
DC532 1SAP240100R0001
DC523 1SAP240500R0001
DC522 1SAP240600R0001
DX522 1SAP245200R0001
DX531 1SAP245000R0001
AI523 1SAP250300R0001
AO523 1SAP250200R0001
AX521 1SAP250100R0001
AX522 1SAP250000R0001
TU515 1SAP212200R0001
TU516 1SAP212000R0001
TU531 1SAP217200R0001
TU532 1SAP217000R0001
DC551-CS31 1SAP220500R0001
TU551-CS31 1SAP210600R0001
TU552-CS31 1SAP210400R0001
DC505-FBP 1SAP220000R0001
TU505-FBP 1SAP210200R0001
TU506-FBP 1SAP210000R0001
PDP22-FBP.025 1SAJ240100R1003
PDP22-FBP.050 1SAJ240100R1005
PDP22-FBP.100 1SAJ240100R1010
PDP22-FBP.200 1SAJ240100R1020
PDP22-FBP.500 1SAJ240100R1050
PDM11-FBP.0 1SAJ924005R0001
PDF11-FBP.0 1SAJ924006R0001
PDA11-FBP.050 1SAJ924009R0001
PDA12-FBP.050 1SAJ924010R0001
PDR11-FBP.150 1SAJ924007R0001


ABB ACS880-01-084A-7 Industrial AC Drives ACS880-01-084A-7 Inverters

We are specialized in intelligent instruments, including : control system, transmitters, flow meters,sensors, recorders, analyzers, control valves, controllers, PLC's, etc.
We mainly supply Yokogawa, Emerson, Rosemount, Fisher, Honeywell, Siemens, ABB, FLUKE, Endress+Hauser, Schneider Electric, Pepperl+Fuchs, MTL, Rockwell(Allen Bradley), Hirschmann, Eaton, Moeller, FUJI, Omron, Yaskawa, Norgren, CHINT, Hach, Weidmuller, Phoenix, SMC, Testo, ASCO, Parker, Mitsubishi, Festo, GE, CISCO, Auma, IFM, GM, Turck, Bently Nevada, MOXA, Krohne, Foxboro and so on.
Why do you choose us?
1. 100% original brand product, 100% quality assurance.
If you find a fake product. Please contact us without hesitation! We afford the shipment cost! We send you a new product asking zero cent.
2. Varied payment methods.
We adopt L/C, D/A, D/P, T/T, and other methods. If you can not trust us , you can choose to pay it via Aliexpress! 100% make your money safe!
Packaging: Imported with original packaging or standard export packing.Customize design is acceptable.
Shipping: By Express(EMS,DHL,UPS,TNT, FEDEX, ARAMEX), By Air, By Sea.
Contact:
HONGKONG XIEYUAN TECH CO., LIMITED
Email:becky@hkxytech.com Web:www.hkxytech.com
Mobile:+86-15972186287(Whatsapp & Wechat)