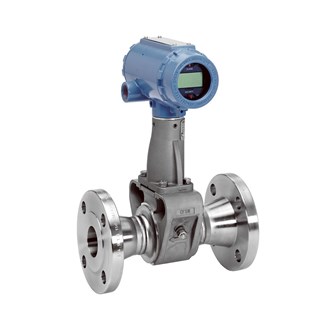 BASIC INFO
Rosemount 8800DW015SA1N1D1K5M5T1 8800D Series Vortex Flowmeters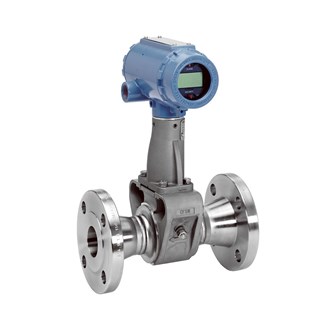 Description of Rosemount 8800DW015SA1N1D1K5M5T1 8800D Series Vortex Flowmeters

The Rosemount 8800D Series Vortex flow meter is available in wafer, flanged, reducer flange, dual sensor, and high pressure designs. The all-welded non-clog design on the Rosemount 8800D Series Vortex flow meter eliminates impulse lines, ports and gaskets which improve reliability. Mass balancing of the sensor system and the Patented Adaptive Digital Signal Processing (ADSP) provide the meters vibration immunity.
The unique isolated sensor design on the Rosemount 8800D Series Vortex flow meter allows sensor replacement without breaking the process seal. All line sizes use the same sensor design allowing a single spare to serve every meter. Troubleshooting with the Rosemount 8800D Series Vortex flow meter is simple through device diagnostics and enables field verification of the meter electronics and sensor without shutting down the process.
The Rosemount 8800D Series Vortex flow meters include the Reducer Vortex. This meter extends the measurable flow range at a reduced cost. The Reducer eliminates field assembly and welding of separate reducers and piping which can decrease installation costs by as much as 50%. By incorporating the Reducer ™ Vortex the low-end measurable flow range is doubled. The meter is available as a flanged design from 1 to 12" in stainless steel and nickel alloy and also features Foundation fieldbus functionality.
The Rosemount 8800D Series Vortex flow meter is available as a dual sensor meter; it is an ideal solution where redundant flow signals are required. The Rosemount Dual Vortex meter is constructed of two complete vortex meters: sensor, electronics and shedder bar. The Rosemount 8800D meters are welded together and the flow is calibrated to provide an accurate, single, flow meter with two independent flow measurements.
The Rosemount 8800D Series Vortex flow meters are available with an optional MultiVariable output and temperature compensated mass flow for saturated steam. The MultiVariable vortex design incorporates the temperature sensor into the meter using the shedder bar as a thermowell, isolating the vortex and temperature sensor from the process for easy verification and replacement. The temperature compensated mass flow is derived from the density calculation from the measured process temperature. The Rosemount 8800D meter performance is improved in saturated steam due to the fact that the electronics will be compensating for changes in the process temperature.
The Rosemount 8800D Series Vortex flow meters with optional MultiVariable output can map independent variables to an analog output, pulse output or HART burst variables. These Rosemount 8800D meters can also be integrated with a Rosemount Flow computer for additional functionality that includes:
• Remote communications
• Heat calculations
• Remote totalization
• Peak demand calculation
• Data logging capabilities
Features of Rosemount 8800DW015SA1N1D1K5M5T1 8800D Series Vortex Flowmeters
• Wafer or flange style models
• HART­ & Foundation­ Fieldbus Protocols
• MultiVariable output option
• Reducer Vortex model available
• 1 to 12in meter sizes
• Stainless steel or nickel alloy material
• Liquid, gas & steam applications
Application of
Rosemount 8800DW015SA1N1D1K5M5T1 8800D Series Vortex Flowmeters
Flow measurement is widely used among various fields of industrial and agricultural production, national defense, scientific research, foreign trade as well as people's lives. In the oil industry production, from oil extraction, transportation, refining smelting and processing to sales, trade flow measurement throughout the entire process, any link can not be separated flow measurement, otherwise it will not ensure normal production and trade exchanges oil industry . In the chemical industry, will result in inaccurate flow measurement of chemical composition distribution ratio imbalance, we can not guarantee the quality of products, but also a serious production safety accident.

In the power industry production, measurement and regulation of liquid, gas, steam and other media flow plays an important role. Flow measurement is accurate or not is not only to ensure the plants have great economic significance in the optimal operating parameters, and with the development of high temperature and high pressure large capacity units, flow measurement has become an important part of the power plant to ensure safe operation. Such as large-capacity boiler feedwater flow instantaneous interruption or reduction, it is likely to cause serious or Griddle pipe explosion accident. This requires not only the flow measuring device shall be accurate measurement, but also to send alarm signals in a timely manner.

In the iron and steel industry production, steelmaking process recycled water and oxygen (or air) flow measurement is to ensure product quality, one of the important parameters. In light industry, food, textile and other industries, are also inseparable from the flow measurement.

Ordering Codes of Rosemount 8800DW015SA1N1D1K5M5T1 8800D Series Vortex Flowmeters

3051CG1A02A1AB1H2L4M5, 3051CG2A02A1AB1H2L4M5, 3051CG3A02A1AB1H2L4M5, 3051CG4A02A1AB1H2L4M5, 3051CG5A02A1AB1H2L4M5, 3051CG1A02A1AB3H2L4M5, 3051CG2A02A1AB3H2L4M5, 3051CG3A02A1AB3H2L4M5, 3051CG4A02A1AB3H2L4M5, 3051CG5A02A1AB3H2L4M5, 3051CG1A02A1AB1H2L4M5K5, 3051CG2A02A1AB1H2L4M5K5, 3051CG3A02A1AB1H2L4M5K5 3051CG4A02A1AB1H2L4M5K5, 3051CG5A02A1AB1H2L4M5K5 3051CG1A02A1AB1H2L4M5E5, 3051CG2A02A1AB1H2L4M5E5, 3051CG3A02A1AB1H2L4M5E5, 3051CG4A02A1AB1H2L4M5E5, 3051CG5A02A1AB1H2L4M5E5, 3051CG1A02A1AB1H2L4M5I5, 3051CG2A02A1AB1H2L4M5I5, 3051CG3A02A1AB1H2L4M5I5, 3051CG4A02A1AB1H2L4M5I5, 3051CG5A02A1AB1H2L4M5I5, 3051CG1A02A1AB3H2L4M5K5, 3051CG2A02A1AB3H2L4M5K5, 3051CG3A02A1AB3H2L4M5K5, 3051CG4A02A1AB3H2L4M5K5, 3051CG5A02A1AB3H2L4M5K5, 3051CG1A02A1AB3H2L4M5E5, 3051CG2A02A1AB3H2L4M5E5, 3051CG3A02A1AB3H2L4M5E5, 3051CG4A02A1AB3H2L4M5E5, 3051CG5A02A1AB3H2L4M5E5, 3051CG1A02A1AB3H2L4M5I5, 3051CG2A02A1AB3H2L4M5I5, 3051CG3A02A1AB3H2L4M5I5, 3051CG4A02A1AB3H2L4M5I5, 3051CG5A02A1AB3H2L4M5I5, 3051CG1A22A1AB4M5, 3051CG2A22A1AB4M5, 3051CG3A22A1AB4M5, 3051CG4A22A1AB4M5, 3051CG5A22A1AB4M5, 3051CG1A22A1AB4M5DF, 3051CG2A22A1AB4M5DF, 3051CG3A22A1AB4M5DF, 3051CG4A22A1AB4M5DF, 3051CG5A22A1AB4M5DF 3051CG1A22A1AB4M5K5, 3051CG2A22A1AB4M5K5, 3051CG3A22A1AB4M5K5 3051CG4A22A1AB4M5K5, 3051CG5A22A1AB4M5K5, 3051CG1A22A1AB4M5E5 3051CG2A22A1AB4M5E5, 3051CG3A22A1AB4M5E5, 3051CG4A22A1AB4M5E5 3051CG5A22A1AB4M5E5, 3051CG1A22A1AB4M5I5, 3051CG2A22A1AB4M5I5 3051CG3A22A1AB4M5I5, 3051CG4A22A1AB4M5I5, 3051CG5A22A1AB4M5I5 3051CD0A02A1AB1H2L4M5, 3051CD1A02A1AB1H2L4M5, 3051CD2A02A1AB1H2L4M5 3051CD3A02A1AB1H2L4M5, 3051CD4A02A1AB1H2L4M5, 3051CD5A02A1AB1H2L4M5 3051CD0A02A1AB3H2L4M5, 3051CD1A02A1AB3H2L4M5, 3051CD2A02A1AB3H2L4M5 3051CD3A02A1AB3H2L4M5, 3051CD4A02A1AB3H2L4M5, 3051CD5A02A1AB3H2L4M5 3051CD0A02A1AB1H2L4M5K5, 3051CD1A02A1AB1H2L4M5K5, 3051CD2A02A1AB1H2L4M5K5, 3051CD3A02A1AB1H2L4M5K5, 3051CD4A02A1AB1H2L4M5K5, 3051CD5A02A1AB1H2L4M5K5, 3051CD0A02A1AB1H2L4M5E5, 3051CD1A02A1AB1H2L4M5E5, 3051CD2A02A1AB1H2L4M5E5, 3051CD3A02A1AB1H2L4M5E5, 3051CD4A02A1AB1H2L4M5E5, 3051CD5A02A1AB1H2L4M5E5, 3051CD0A02A1AB1H2L4M5I5, 3051CD1A02A1AB1H2L4M5I5, 3051CD2A02A1AB1H2L4M5I5, 3051CD3A02A1AB1H2L4M5I5, 3051CD4A02A1AB1H2L4M5I5, 3051CD5A02A1AB1H2L4M5I5, 3051CD0A02A1AB3H2L4M5K5, 3051CD1A02A1AB3H2L4M5K5, 3051CD2A02A1AB3H2L4M5K5, 3051CD3A02A1AB3H2L4M5K5, 3051CD4A02A1AB3H2L4M5K5, 3051CD5A02A1AB3H2L4M5K5, 3051CD0A02A1AB3H2L4M5E5, 3051CD1A02A1AB3H2L4M5E5, 3051CD2A02A1AB3H2L4M5E5, 3051CD3A02A1AB3H2L4M5E5, 3051CD4A02A1AB3H2L4M5E5, 3051CD5A02A1AB3H2L4M5E5, 3051CD0A02A1AB3H2L4M5I5, 3051CD1A02A1AB3H2L4M5I5, 3051CD2A02A1AB3H2L4M5I5, 3051CD3A02A1AB3H2L4M5I5, 3051CD4A02A1AB3H2L4M5I5, 3051CD5A02A1AB3H2L4M5I5, 3051CD1A22A1AB4M5, 3051CD2A22A1AB4M5, 3051CD3A22A1AB4M5, 3051CD4A22A1AB4M5, 3051CD5A22A1AB4M5, 3051CD1A22A1AB4M5DF, 3051CD2A22A1AB4M5DF, 3051CD3A22A1AB4M5DF, 3051CD4A22A1AB4M5DF, 3051CD5A22A1AB4M5DF, 3051CD1A22A1AB4M5K5, 3051CD2A22A1AB4M5K5, 3051CD3A22A1AB4M5K5, 3051CD4A22A1AB4M5K5, 3051CD5A22A1AB4M5K5, 3051CD1A22A1AB4M5E5, 3051CD2A22A1AB4M5E5, 3051CD3A22A1AB4M5E5, 3051CD4A22A1AB4M5E5, 3051CD5A22A1AB4M5E5, 3051CD1A22A1AB4M5I5, 3051CD2A22A1AB4M5I5, 3051CD3A22A1AB4M5I5, 3051CD4A22A1AB4M5I5, 3051CD5A22A1AB4M5I5, 3051CA1A02A1AB1H2L4M5, 3051CA2A02A1AB1H2L4M5, 3051CA3A02A1AB1H2L4M5, 3051CA4A02A1AB1H2L4M5, 3051CA5A02A1AB1H2L4M5, 3051CA1A02A1AB3H2L4M5, 3051CA2A02A1AB3H2L4M5, 3051CA3A02A1AB3H2L4M5, 3051CA4A02A1AB3H2L4M5, 3051CA5A02A1AB3H2L4M5, 3051CA1A02A1AB1H2L4M5K5, 3051CA2A02A1AB1H2L4M5K5, 3051CA3A02A1AB1H2L4M5K5, 3051CA4A02A1AB1H2L4M5K5, 3051CA5A02A1AB1H2L4M5K5, 3051CA1A02A1AB1H2L4M5E5, 3051CA2A02A1AB1H2L4M5E5, 3051CA3A02A1AB1H2L4M5E5, 3051CA4A02A1AB1H2L4M5E5, 3051CA5A02A1AB1H2L4M5E5, 3051CA1A02A1AB1H2L4M5I5, 3051CA2A02A1AB1H2L4M5I5, 3051CA3A02A1AB1H2L4M5I5, 3051CA4A02A1AB1H2L4M5I5, 3051CA5A02A1AB1H2L4M5I5, 3051CA1A02A1AB3H2L4M5K5, 3051CA2A02A1AB3H2L4M5K5, 3051CA3A02A1AB3H2L4M5K5, 3051CA4A02A1AB3H2L4M5K5, 3051CA5A02A1AB3H2L4M5K5, 3051CA1A02A1AB3H2L4M5E5, 3051CA2A02A1AB3H2L4M5E5, 3051CA3A02A1AB3H2L4M5E5, 3051CA4A02A1AB3H2L4M5E5, 3051CA5A02A1AB3H2L4M5E5, 3051CA1A02A1AB3H2L4M5I5, 3051CA2A02A1AB3H2L4M5I5, 3051CA3A02A1AB3H2L4M5I5, 3051CA4A02A1AB3H2L4M5I5, 3051CA5A02A1AB3H2L4M5I5, 3051CA1A22A1AB4M5, 3051CA2A22A1AB4M5, 3051CA3A22A1AB4M5, 3051CA4A22A1AB4M5, 3051CA5A22A1AB4M5, 3051CA1A22A1AB4M5DF, 3051CA2A22A1AB4M5DF, 3051CA3A22A1AB4M5DF, 3051CA4A22A1AB4M5DF, 3051CA5A22A1AB4M5DF, 3051CA1A22A1AB4M5K5, 3051CA2A22A1AB4M5K5, 3051CA3A22A1AB4M5K5, 3051CA4A22A1AB4M5K5, 3051CA5A22A1AB4M5K5, 3051CA1A22A1AB4M5E5, 3051CA2A22A1AB4M5E5, 3051CA3A22A1AB4M5E5, 3051CA4A22A1AB4M5E5, 3051CA5A22A1AB4M5E5, 3051CA1A22A1AB4M5I5, 3051CA2A22A1AB4M5I5, 3051CA3A22A1AB4M5I5, 3051CA4A22A1AB4M5I5, 3051CA5A22A1AB4M5I5

Rosemount 8800DW015SA1N1D1K5M5T1 8800D Series Vortex Flowmeters


We are specialized in intelligent instruments, including : control system, transmitters, flow meters,sensors, recorders, analyzers, control valves, controllers, PLC's, etc.

We mainly supply Yokogawa, Emerson, Rosemount, Fisher, Honeywell, Siemens, ABB, FLUKE, Endress+Hauser, Schneider Electric, Pepperl+Fuchs, MTL, Rockwell(Allen Bradley), Hirschmann, Eaton, Moeller, FUJI, Omron, Yaskawa, Norgren, CHINT, Hach, Weidmuller, Phoenix, SMC, Testo, ASCO, Parker, Mitsubishi, Festo, GE, CISCO, Auma, IFM, GM, Turck, Bently Nevada, MOXA, Krohne, Foxboro and so on.

Why choose us?

1. 100% original product, 100% quality assurance.
If you find a fake. Please contact us without hesitation! We afford the shipment cost! We send you a new product asking zero cent!

2. Varied payment methods.
We adopt T/T, western union and paypal. If you can not trust us , you can choose to pay it via Aliexpress! 100% make your money safe!

3.SHIPPING:
We can shipping all over the world.via DHL,UPS,Fedex,TNT and EMS etc., the packaging is very safe and strong. if you have any special needs,please notify me.
It will take 3 to 7days to reach in your hands.

Packaging:
Imported with original packaging or standard export packing.Customize design is acceptable.

Contact:

HONGKONG XIEYUAN TECH CO., LIMITED
Email:becky@hkxytech.com Web:www.hkxytech.com
Mobile:+86-15972186287(Whatsapp & Wechat)